To move forward with a mindset of hope, we may have to let something go.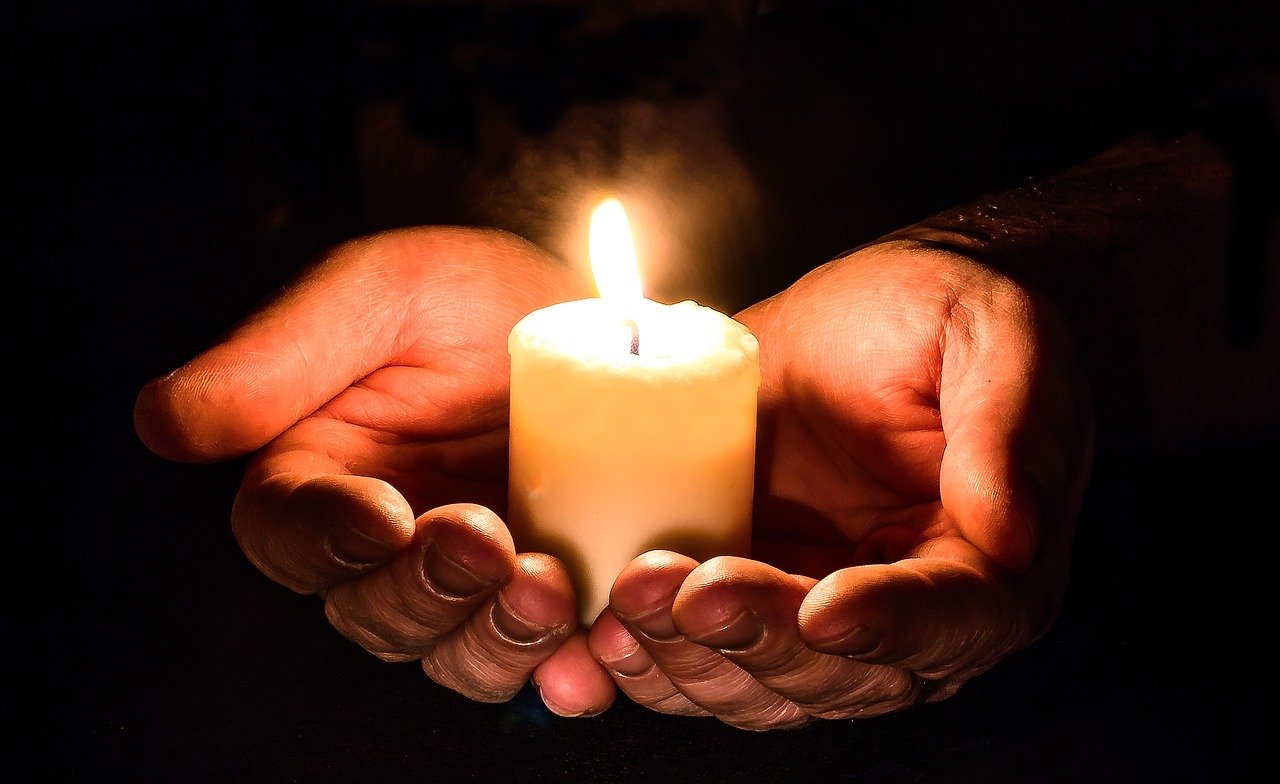 As Ann Landers once wrote, "Some people believe holding on and hanging in there are signs of great strength. However, there are times when it takes much more strength to know when to let go and then do it."
So what are circumstances where we may need to let go?
Dreams. Most of us hang on to dreams, because they represent something we dearly desire.
That amazing job or career
A certain kind of house in a special place
The destination wedding with all the trimmings
A particular way of doing life, preferably without too much struggle
For writers, making the bestseller status
Yet dreams sometimes manifest only as journal entries or the deepest desires of the heart. At some point, usually much later in life, we realize a particular dream is rimmed by fantasy.
We have learned how reality superimposes its will on our dreams. And we know the healthiest response is to embrace that reality and let the dream go.
Expectations. Closely related to dreams are the expectations we embrace. We figure a college degree will result in a great job. A marriage with the church's blessing will last a lifetime. The new car we bought won't break down in the first week.
But expectations can be shattered by unforeseen circumstances. Even with a college degree, teachers make less money than plumbers. Cars prove to be merely machines that break down, no matter what the warranty says. And marriages are defined as the union of two fallible people.
The struggle with letting go of expectations is that we often have to dig deep to find the core of the problem. Find out how the expectation went wrong. Forgive the unforgiveable.
False Beliefs. How many of us believe exactly as we did when we were children? More study into faith and revelations about legalism or hypocritical teachings have taught us to be wary. We determine to be more assured of what we believe and why.
Our beliefs are more personal now. Our faith is based on experiences and more time with God. We are stronger than before, more solid in wisdom's language.
So we let go of rote learnings and legalism. We embrace a new truth.
Another letting go is the one that may surprise us with its side effect of grief. It involves our children. The first letting go is when we must leave our little one at the daycare, the preschool, the first grade. We know something precious has shifted, and the letting go feels like a wound.
Letting go of our children includes their foray into multiple experiences:
The solo drive with a new license
A study abroad
The college experience with a dorm or an apartment — far away from our control
When he walks down the aisle to pledge his love to that special girl
It is vital as we let go of children that we also protect our own hearts. We cheer their independence even while wiping our tears of loss. We learn how the letting go requires more strength than the hanging on.
This mental truth is oxymoronic with the emotion of severing. To watch them fly, we must be willing to push them out of the nest.
Yet by definition, transitions of life suggest movement.
One person letting go results in another's freedom. Even for the mama left behind, the child's leaving can morph into a greater experience of growth and faith.
Hope transcends our moments of letting go, because it remains a fluid concept. Then after we grieve, after some time to recover, we may discover the power of a new life. (Isaiah 58:8 Amplified).
©2021 RJ Thesman – All Rights Reserved
Read how Pastor Tanner had to let go, even though it almost cost him his ministry. The Year of my Redemption.