Once a week, I click onto HGTV and watch a couple of favorite DIY shows. One is Home Town with Ben and Erin Napier. They are transforming their home down of Laurel, Mississippi, by renovating old homes. It's a fun show with lots of creative ideas.
My other current fave is Good Bones, another redesign of a town — Indianapolis — with a mother and daughter team. Mina is the driving force behind each project while Karen, the mother, is a creative artiste a la retired lawyer.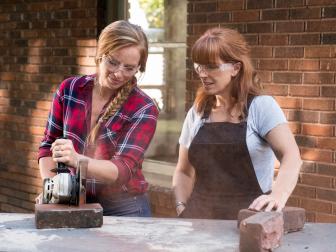 One of the reasons I like Good Bones is because one of the stars is in my demographic. It's encouraging that a mature woman is able to power through a wall with a sledgehammer or kick through slats to open a space.
The other reason I like Karen is because she is always finding hidden treasures.
When each segment begins, Karen and Mina tour a nasty old house, dreaming of ways to redesign it and sell it for a profit. Some of these houses have become shelters for hoarders or for squatters. Some are incredibly nasty. I can almost smell the horror of those bathrooms filled with — well, you can imagine.
But Karen searches through the junk and often finds an old window, a piece of furniture, a tapestry, an antique bottle, even a musical instrument. She takes them home, in spite of Mina's insistence to throw them away, and restores them to their original luster. Then she returns the treasure to the house as a gift to the new homeowner.
I love the idea of restoring what was considered trash. In fact, I've done the same myself. Dumpster diving in a college town often produced treasures my son and I could use after we cleaned them, fixed broken screws or painted something a new color.
What is a treasure we can find from the traumas of 2020?

safety in our own four walls

a commitment to do life differently when everything opens.

How can we look for treasure in each other?

accept differences of opinion

guard the hearts of those who are disrespected.

What are the concrete treasures we can find around us and restore them to dignity?

stones that become art – like a cat made out of rocks

native grasses to bring inside and feature in a pottery vase

How does God remind us we are his treasures?

By giving us a verse for a particular moment

by sharing his presence through music or nature

by keeping us in a constant state of readiness for heaven

by strengthening us through one struggle so we can meet the next one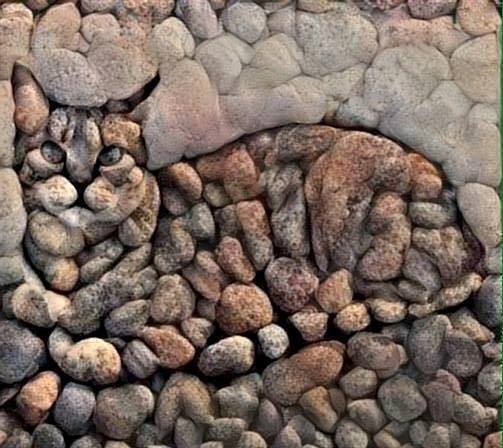 Someone at a writers conference once told me I was a treasure. It took me a while to journal through that compliment and fully accept it.
But it IS true. Each of us is a treasure to God and to the people in our personal world. Each human being is a treasure no matter what the gender, the skin color or the choice of political platform.
As we look for the treasures around us, let's be more cognizant of how we can share hope with each other.
Let's strive for restoration rather than trashing another. Let's build on how people and things were originally created and work to make them even better.
Let's find hope in the hidden treasures.
©2021 RJ Thesman – All Rights Reserved
Check out these invisible women who were NOT treasured. Then find ways to treasure others. The Invisible Women of Genesis.