It's fun to find a discarded item and repurpose it. A piece of furniture from the neighborhood dumpster. A pot made from an old bowl. A scarf that morphs into a wall hanging.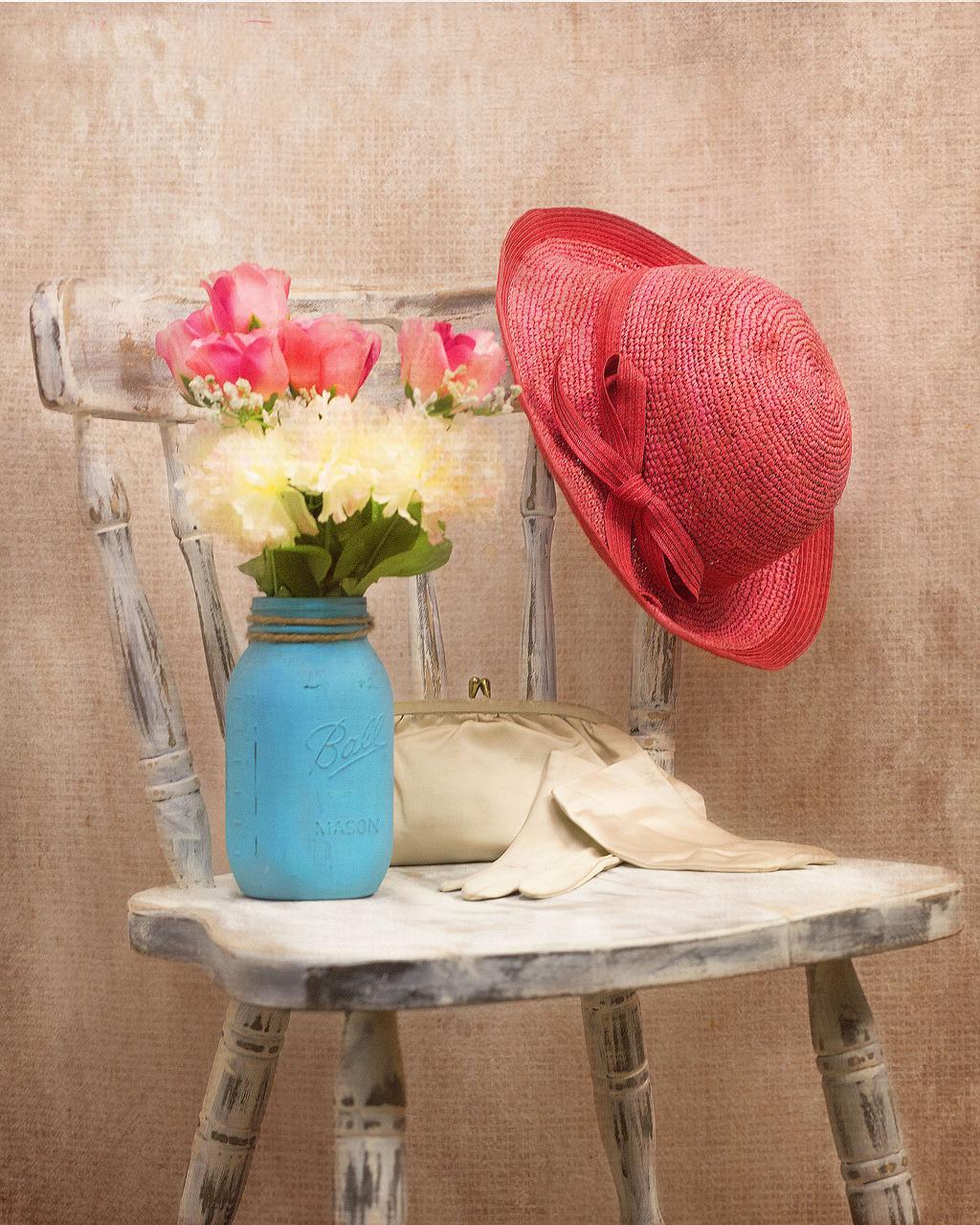 My repurposing gifts stem from growing up on a farm and making do with whatever we had. DIY projects began on the family farm.
Need to make a straight row for the garden? Use sticks and baling twine. No need to buy something fancy from the gardening store.
Create a toy out of a piece of cardboard or leftover wood. Use Grandma's old dresser and repaint it for whichever grandchild needs it next.
Our fashions consisted of hand-me-downs from dozens of cousins. The rule on the farm was: "If you don't have what you need, make it with whatever materials you already have."
Creativity thrived, but we did not think of our projects as art. More like survival. Repurposing became our way of life.
My repurposing projects have expanded well beyond furniture, wall hangings, or garden projects. I took the pieces of a former life and with God's guidance, remade it into something new.
The ministry of counseling and coaching, helping people find a new direction in life, morphed into the ministry of words.
The solitude of sentences. Helping writers birth their words. Edits and publishing resources. Watching their books and mine expand on the dream shelf.
Any type of life transition becomes a repurposing project. How to stop being who we were to become the best "self" for a new season of life.
Henri Nouwen wrote, "The task is to persevere within the solitude."
It is not a struggle to write, edit, and create in the quiet of my home. This is the creative side that has always existed—which God planned before the creation of the world.
It is just different. A new normal as I had to discover my function within a changing role.
When repurposing an object, we sit awhile and look at it from all angles. How can it be painted or redesigned? How can it be used most effectively?
Think Tom Hanks in Castaway as he sat on the beach staring at a piece of tin until he imagined it as a sail. His life-saving mode of escape.
To repurpose a life requires even more reflection. How can we use our gifts to bless others when the audience lives in cyberspace? Is this moment best used writing a blog post, editing a book, taking a creative walk, or reading a novel? All choices are important.
But which choice strengthens us for the new role? Allows us to end the day with a sense of purpose? Can we be content to just BE?
Learning to just BE has been hard for me—the natural doer, the planner, the initiator. But as I have learned the principle of quiet reflection, I now find a stronger creativity emerges. Unusual and unexpected projects completed. New ideas nurtured.
The beauty of a personal repurposing project is the assurance that God loves us no matter what we DO. He saved us to BE—to transition into different people.
Hope thrives when we can be our authentic selves. When we embrace life and move forward with joy. What if we find a new purpose and learn to be more authentic than ever before?
©2022 RJ Thesman – All Rights Reserved
Learning to BE is a day-by-day process. Check out some hope in Day by Day: Hope for Senior Wisdom.