When we wait on God for answers, it often feels like a test of patience.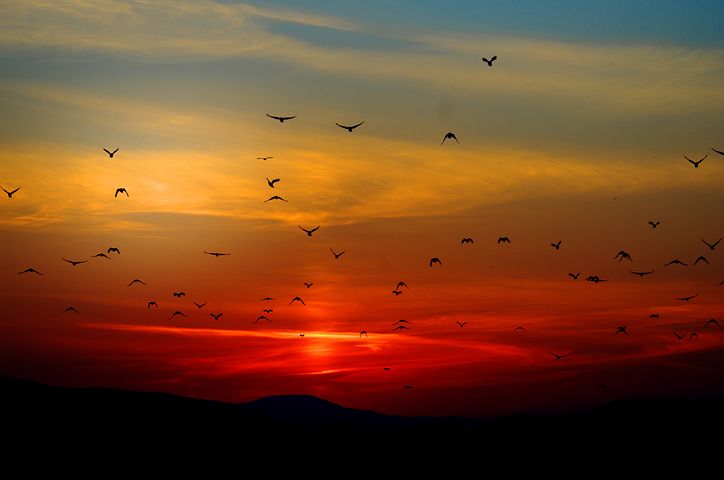 Throughout my journey, experience has taught me to wait on God. When I step forward too soon and try to force something to happen — it ends in lost revenue, additional stress, or a clunky mess. Then I am filled with regret and play the "I should have" game.
My answers do not end as well as the divine ones.
But within those waiting times, it feels better to sense a nudge forward. Sometimes God puts on his loving Father hat with a gentle push in the right direction. As I tiptoe forward, the way opens.
When faced with major decisions, I often journal through the issue using five questions:
What do I sense God is telling me about this decision?
What does scripture remind me to do or instruct me about this decision?
What do other godly friends say and how do they advise me?
What do the circumstances tell me?
Do I have peace with this decision?
When the majority of these questions point in the same direction, then I know I am probably on the right track. I say 'probably' because life is still an adventure. We can be deceived or influenced by desires that lead us away from eternal destinies.
Since peace is one of my core values, it rarely fails me and serves as a symbol of the right direction.
On a quiet January morning, I watched the snow-flocked trees soak up the day's warmth and gracefully release their burdens. Once more, God watered the earth with his mineral richness of powdery grace. We farmers and gardeners know how snow blesses the soil and enriches future crops.
But in the solitude of those moments, the Spirit reminded me of several promises:
God will guide me toward the best possible direction (Isaiah 49:10)
While strengthening me for the journey, God enlarges the place and even the way I might help others (Isaiah 54:2)
God himself anoints and qualifies me for the work he has designed for my last act (Isaiah 61:1)
The Master Gardener plants me where I need to be (Isaiah 61:3)
The acceptable and most opportune times are in the hands of my loving God (Psalm 69:13)
A final promise whispered, "Then shall your light break forth like the morning, and your healing (your restoration and the power of a new life) shall spring forth speedily; your rightness, your justice, and your right relationship with God shall go before you, conducting you to peace and prosperity, and the glory of the Lord shall be your rear guard" (Isaiah 58:8 Amplified).
I sat on my bed, journal and Bible spread open, and wept at the beauty of this final promise. God heals and restores the weary soul. He provides power for whatever new life we walk into. He reassures us that we do not travel this journey alone. He goes before and behind us. As he takes care of us, the result is peace.
God never fails, even when we do not understand. Are there still unknowns? Of course. The faith journey always occurs in steps — never in one giant leap.
But for now, this nudge forward challenges me to believe the next step will be revealed at the right time. Where God places me and what my role looks like is listed in his job description, not mine. He will steady me throughout the journey, and the end result will be bathed in peace.
©2023 RJ Thesman – All Rights Reserved
If we have defined our life by a faith walk, then we continue to do what has always worked — day by day. Check out these devotions in Day by Day: Hope for Senior Wisdom.