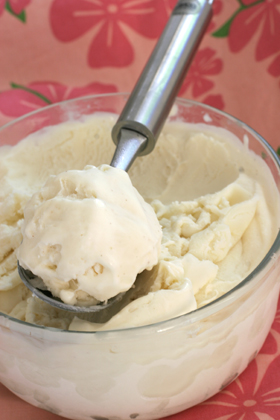 An effective writer always completes his or her research. It makes the words more credible and lends a sense of accuracy to the entire work. Some of my research this year took place in Santa Fe, but another piece of it came from my local grocery – the ice cream section.
I couldn't help it. My main character, Reverend G, loves Chunky Monkey ice cream, a particularly delicious version of the Ben & Jerry's line. With a mellow cream base that tastes like ripe bananas, the walnut bits and chunks of frozen fudge blend together for a spoonful of yumminess.
Usually, I try to avoid sugar – especially any type of artificial sweeteners or gummed up chemicals. But Ben & Jerry's is known for its natural ingredients that merge together into a luscious delight for the palate and the tummy. Nothing fake here and no waste of calories.
So I completed my research on a summer afternoon. The Kansas heat formed waves of humidity that rose off my deck, but my body felt cool all the way from the spoonful of Chunky Monkey on my tongue, to the icy nuts crunched onto my teeth, to the plop of banana cream in my stomach. The slabs of chocolate added a final polish.
A fine afternoon of research and a worthy bit of delight. Next project – Reverend G's favorite dessert: cheesecake with blueberries.
I really do love research.