In her book, "The Artist's Way," Julia Cameron encourages creatives to schedule a regular artist date. The idea is to do something creative that is not your usual medium so that you can return to your own art, refreshed and renewed.
It had been several weeks since my last artist date, so I looked forward to attending the Prairie Village Art Fair and reveling in the creative spirit of other artists.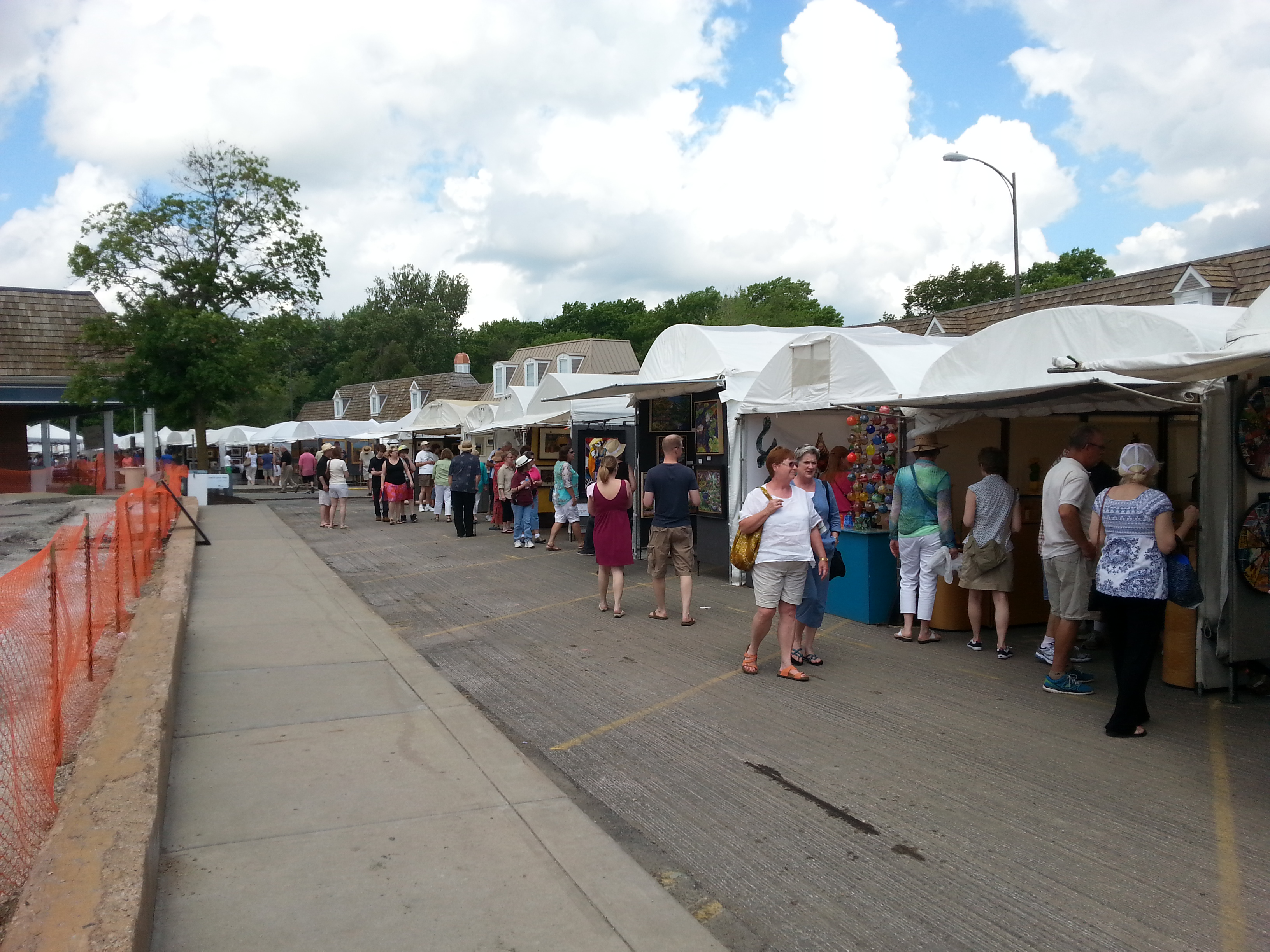 As I roamed among the booths, I was astounded by the various ways to express art. Woodworking, ceramics, blown glass, water colors, oils, leather as well as the more unusual yard art and even sequins carefully nailed on boards to create portraits.
A few art forms made me wish I had about $2300 extra to purchase something special for my living room wall. Others I just passed by, not attracted to cartooning or jewelry made out of only black and white beads.
As I walked by some of the booths, I thought – how like writing. Just as I rejected certain art forms that didn't appeal to me or fit my décor, so publishers sometimes reject my words because they don't fit their needs. I didn't reject these artists themselves, just their work.
I need to remember that nugget of truth the next time an editor writes those dreaded words, "Sorry, this story doesn't fit our current needs."
The art that attracted me most was a photograph of lily pads, caught within the warm colors of a sunset. "That photo helps me feel at peace," I told the artist. He smiled.
Other art forms I liked included outdoor scenes, a photo of a barn door with an inlay of actual barn siding, a grove of trees with a few real twigs inserted. It was the art that represented nature that appealed most to me because it reminded me of the country, of the colors and textures I love most.
Then I realized an additional value of my artist date – to help me underscore how I worship God best – within the palettes of nature, the turquoise of a Kansas sky, the chestnut bark on my willow tree, the purple clematis that climbs my back fence. These are the pastels and oils of my life, these art forms that have been created to glorify the Almighty and give me joy.
So I left the art fair and drove home to sit on my deck and enjoy the art of God.
©2014 RJ Thesman – Finding Hope When Life Unravels – "Intermission for Reverend G" – http://amzn.to/1l4oGoo