My son is sick, and I am afraid.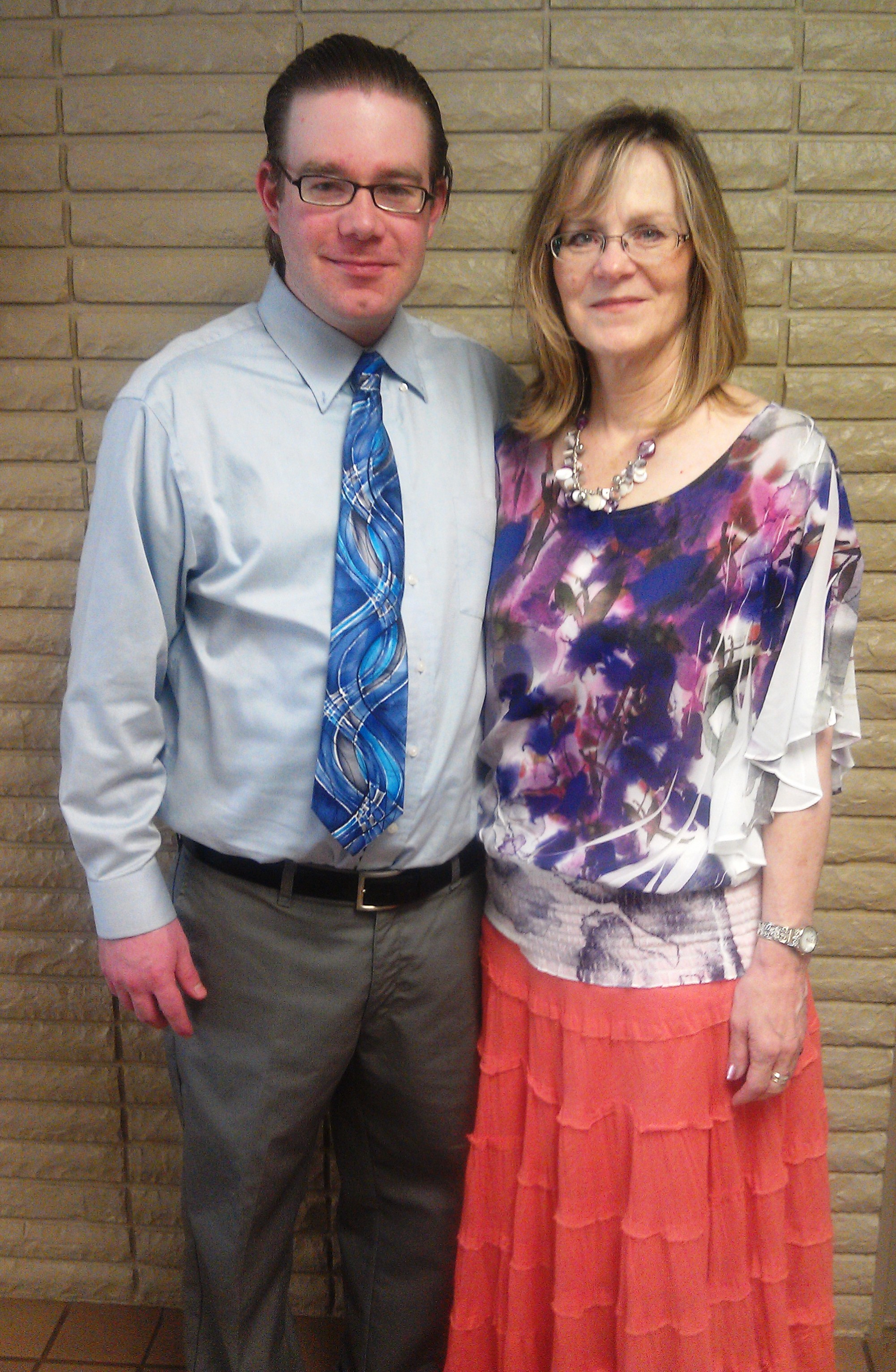 Because he is a cancer survivor (eight years, bless God!), when something happens that interrupts that heart relief of his healing – my soul fears.
Last week, he was disoriented. He couldn't drive, couldn't write his name, had trouble putting words together to make a sentence.
The honest prayer of Reverend G poured from me, "Oh God oh God oh God. I can't stand it."
We scheduled an appointment with the neurologist who ordered the usual lab work and then an MRI.
The night before the imaging test, I woke up every two and a half hours to check on Caleb – to tiptoe into his bedroom, touch his forehead, check his breathing.
---

Every two and a half hours – the same amount of time that he woke me up for feedings when he was a baby. Now, 29 years later, my mommy heart somehow answered an internal alarm to check on my grown child.
---
Every time I returned to bed, I fell to my knees to beg God, "Please! Will you take my last living child? You already have my first two babies. Please, please, save my son!"
My prayers became whimpers of pleading along with the recitations of verses to remind God of his promises:
"No weapon used against us will prosper. No weapon, God. Please."
"God delivers us from all our fears. Deliver us, oh God."
"Peace I leave with you. Peace I give unto you. Your beloved peace, I beg of you."
Then the morning sky, the day of the MRI, that metal machine surrounding my son's body, imprinting its pictures on the radiologic screen – answers that will bring relief or sorrow.
Oh God oh God oh God. I can't stand it.
Then the waiting. They read the results. Fax them to the doctor. Contact my son. He texts me.
No tumor. No reoccurrence.
Oh God oh God oh God. I thank you.
But then a reminder of other mothers who will receive bad news this day. Some will not thank God but fall to their knees in grief, stand before a coffin and place flowers on a grave.
Oh God – deliver us from the ravages of death. Come, Lord Jesus.
We still have no answers for this attack on Caleb's body. More doctors. More tests.
But in the process, hope revives. We will deal with whatever it is and thrust our fear-filled hearts toward the only One who knows the answers.
Hope still survives.
©2015 RJ Thesman – Author of the Reverend G Books http://www.crossrivermedia.com/portfolio/1624/gallery/fiction/