In 1983, President Ronald Reagan designated November as National Alzheimer's Awareness Month. So I want to focus my posts this month on the subject of what Alzheimer's cannot do. We know the havoc this disease can play on families and their loved ones affected by Alzheimer's. We know what it CAN do….but what can it NOT do?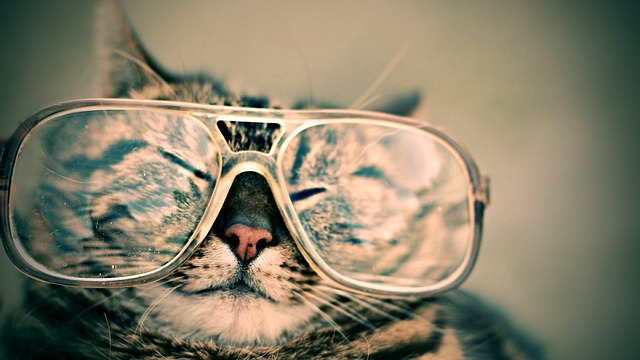 Alzheimer's cannot delete my memories of Mom. So many memories, but one that seems to surface is my experience with new glasses frames.
As a freshman in high school, I was strongly affected by my peer group. At 14, I wanted to fit in and noticed the appearance of other girls in my high school – especially the popular ones. So I decided it was time for some new glasses frames.
---

But our family believed in conservative values and saving as much money as possible. We didn't buy anything until we really needed it – and even then – we thought long and hard about it. If we needed something, we made it from the tools or ingredients we already owned. I knew Mom was going to be a hard sell.
---
When I begged her for new glasses, she said, "You don't need different frames, just because the other kids are getting them. We don't buy frames until you need new lenses, and your eyes are just fine."
But after awhile, she must have grown tired of my complaints, because she decided to "make" me some new frames. The creative side of her personality suddenly exploded.
To give my new "look" some texture, Mom used a handful of rice kernels and glued them to my glasses frames. Then, to make them even more "beautiful" and noticeable, she painted them with red polish.
You can imagine how excited I was, an insecure little freshman, wearing my red rice glasses. After a couple of days listening to the snickers of kids at school, I stopped wearing them. Then I suffered with horrendous headaches.
Mom decided to take me to the optometrist – just in case – where he pronounced me ready for new lenses as well as new frames. I was overjoyed!
At my twenty-five year high school reunion, one of my classmates actually remembered the red rice glasses.
And so did I.
Alzheimer's cannot steal that memory away.
©2015 RJ Thesman – Author of the Reverend G books http://amzn.to/1rXlCyh