Welcome to Stop # 1 on the CrossRiver Author Hunt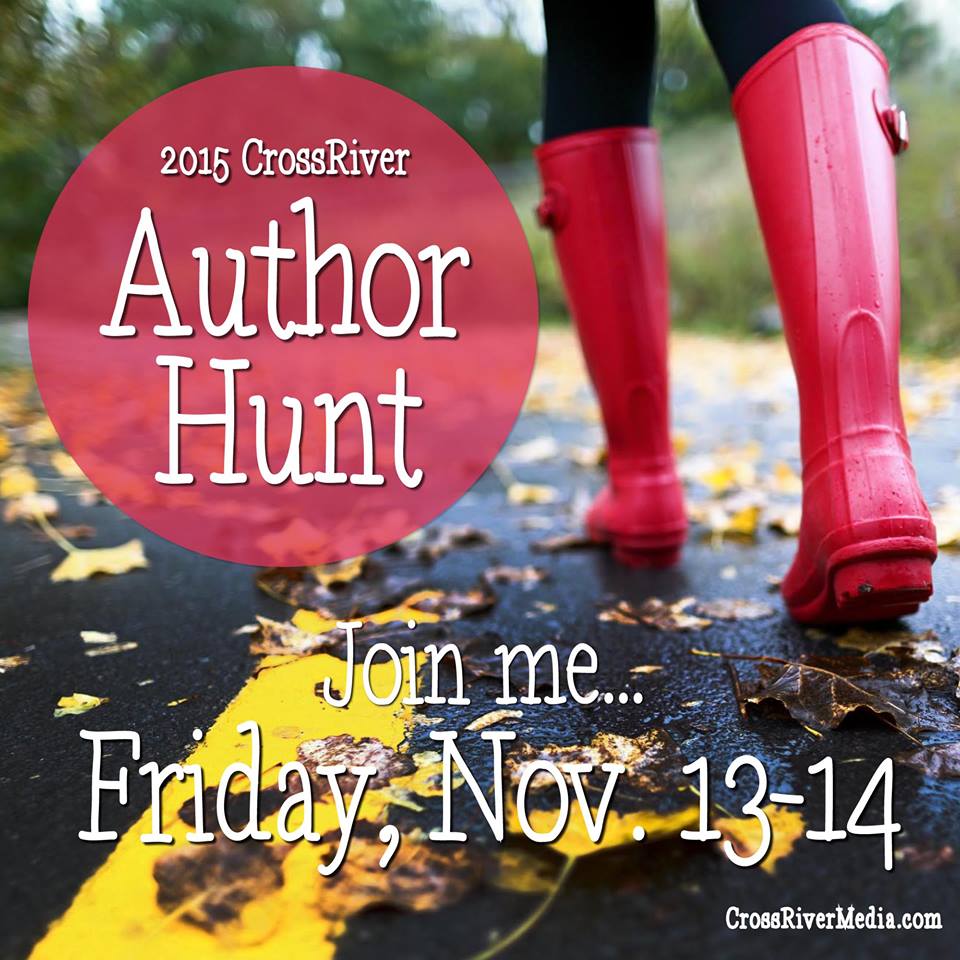 After you read my blog post I wrote just for you today, feel free to peruse my site and get to know me a bit, then enter the giveaway at the bottom of the blog post. Join my email list at www.RJThesman.net  and answer the question I'll give you below and you will receive a PDF of the "7 Tips for Caregivers."
Before you head over to the next stop, collect the clue at the bottom of the post. You'll need it to enter the drawing for CrossRiver Media's giveaway.
Grand Prize:
One winner will receive a Kindle, loaded with CrossRiver books! The winner will be chosen randomly from among those who enter the correct phrase.
Other Prizes:
Four winners will receive hard copies of 3 different CrossRiver books, signed by the author !
---
My blog started several years ago as a way to encourage people who were going through a tough time. Then my mother was diagnosed with Alzheimer's and the life of our family changed.
As I blogged through my feelings, my blog became a bit more focused on providing encouragement to caregivers. But all of my original readers weren't dealing with Alzheimer's, so I decided to focus on the topic of "Finding Hope When Life Unravels."
You'll find posts about Alzheimer's here as well as other encouragements and some of my own personal journey.
During November, which is National Alzheimer's Awareness Month, I'm posting about the topic: "What Alzheimer's Cannot Do."
I hope you'll join me here and sign up for my monthly newsletter which features my writing life and my speaking events centered around the Reverend G trilogy. These novels are published by CrossRiver Media and include:
For my part in this Scavenger Hunt, I would love to send you a PDF version of the "7 Tips for Caregivers." This is one of my speaking topics and an example of something you could share with a caregiver.
So how do you get this informative PDF? Sign up for my newsletter at www.RJThesman.net.
Then…in the comments section of this post, answer this question: How do you encourage caregivers, especially those who deal with an Alzheimer's patient?
If you already subscribe to my newsletter, make a note in your comment. After the CrossRiver Author Hunt, I will be sending out a special edition of my newsletter, containing the  free PDF for all those who leave a comment.
---
 Thank you for stopping by during the CrossRiver Author Hunt!
Before you go to the next stop, collect your clue below. You'll need this to enter the giveaway on the CrossRiver website.
"God"
Next stop on the CrossRiver Author Hunt: MelodyBalthaser.com
Have you stumbled onto the Author Hunt or forgotten what you're supposed to do next?
Visit every author's site that is part of the hunt
Collect the clue provided at each author blog
Sign up for each author's email list / newsletter for extra chances at fun giveaways
Stop back at the CrossRiver Media's website after you visit the last blog in the hunt and enter your clues for a chance to win the grand prize
Click here for a complete list of the rules
Happy Hunting!