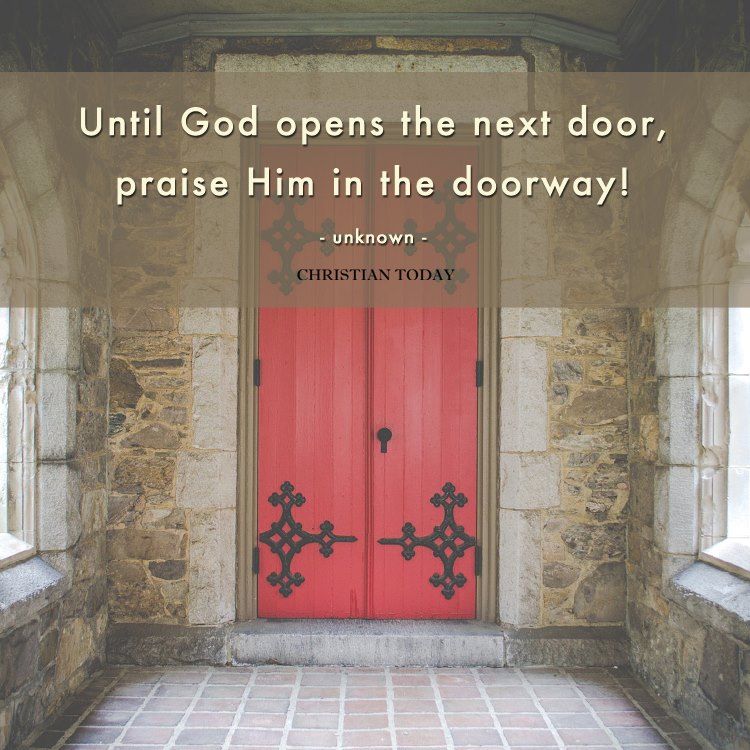 Waiting is not easy for me, but I seem to often reside in God's waiting room. Throughout the years, my spiritual muscles have been stretched and strengthened by the exercise of waiting. So I try to be grateful for the experience.
Still, it's no fun.
In this season, I am trying to be patient as I wait for several prayers to be answered. I am waiting to hear about a book decision. When writers spend months and sometimes years emptying their souls onto  computer screens, then revising and deleting, adding and groaning about more words – they want their work to be acknowledged.
I know the drill. It takes a while to hear back from editors and publishers because they are busy people just like me. Still – this section of the waiting room is surrounded by uncertainty. Fear screams, "What if they don't want my book? What do I do then?"
---

Although I have a Plan B, I'm impatient enough to want Plan A to happen right now, thank you very much.

---
For several months, I have been searching for Sunday. I borrowed that phrase from the book title by Rachel Held Evans. Hers was the book I opened, read the Introduction and immediately burst into tears. When you cry at the beginning pages, you know the book was meant for you.
During this season of life and in my particular demographic of older single woman, I find it hard to find a place to belong. With my ministry background and years of serving with wonderful saints, I struggle to find a fellowship that will honor my giftings and accept me for who I am yet continue to nurture and teach me. It would be easier to stay in my jammies on Sunday mornings, click on the remote and forget my aloneness within the plots of various Hallmark movies.
But I believe in the corporate body, the fellowship of the saints and the role we each play. I like to sing with other people, sway to the music, pass the offering plate and share the communion dish, hug others and rehearse my prayer requests. Plus, some of those Hallmark movies are so easy to figure out, they bore me.
I visit churches, discover other saints also searching for Sunday and ask God to remove me from this waiting room and plop me into the pew where I belong.
Another area of waiting involves Mom's Alzheimer's journey. I wait for the phone call, "You'd better get down here in a hurry." I wonder how many more years she has to endure this infernal Long Goodbye. When will she get to graduate to heaven? What is God waiting on for her release?
I don't want her to die, sort of, but I also don't want her to live in la-la land, unaware of those who love her and of the way she now responds like a child. Where is the abundant life we are promised that accompanies our faith? When is the release?
As I struggle in prayer for Mom, I also pray for the rest of us. I am so tired of bad news, of hearing about people who chose to use their freedom to bear arms by taking the lives of others. I am sick of the condemnation and stereotyping of people of color, single moms and all the inequities we carry around and somehow call justice. Politicians who can't work together. Rape and the molestation of little girls. Celebrities who get away with sin just because of who they are and the amount of money represented in their checking accounts.
I am homesick for heaven, and I am tired of waiting. I want Jesus to come back right now so that we can live in the purity of his home and never have to watch another stupid Viagra commercial.
So what can we do when hope waits and frustration mounts day after day?
We can stay busy helping others. I'll keep writing and working and praying and hoping. When I'm busy, I focus on the task at hand. It's only when I sit quietly that I grind my teeth and wonder how much longer, Lord? Hurry up and get us out of here before everything really falls apart.
We can keep our focus on God. I know he is being patient with us, and he understands how frustrating it is to wait. He also grieves at the state of our world, at fresh coffins planted in the soil, hungry and homeless people lying on sidewalks just outside affluent businesses, bombs that blow children to bits.
Somehow in the waiting, we have to recognize his sovereignty – his eternal knowledge of the whole picture. Sure, he wants us to do our best to remedy some of these problems, but he also knows what is coming and why he waits. Someday, perhaps he will share that answer with us.
We can learn patience within each season. The stretching of spiritual muscles is never enjoyable, but afterwards – isn't it always afterwards – the effort yields a better result. We gain strength, we learn endurance and we find extra measures of grace.
This morning, I watched this video and found new strength to wait a bit longer. http://www.maryloucaskey.com/when-your-answer-seems-so-far-away.html
So in my current waiting rooms, I am determined to sooth my restlessness with the truth of Psalm 46:10, "Be still and know that I am God."
Be still. Know who he is. Know he is sovereign God. Know his timing is always important and know that someday, the waiting will end.
©2016 RJ Thesman – Author of the Reverend G books http://amzn.to/1rXlCyh