When we wait on God for answers, it sometimes feels as if he is testing our patience. How long will she wait until she breaks – until she steps out and tries to make something happen on her own?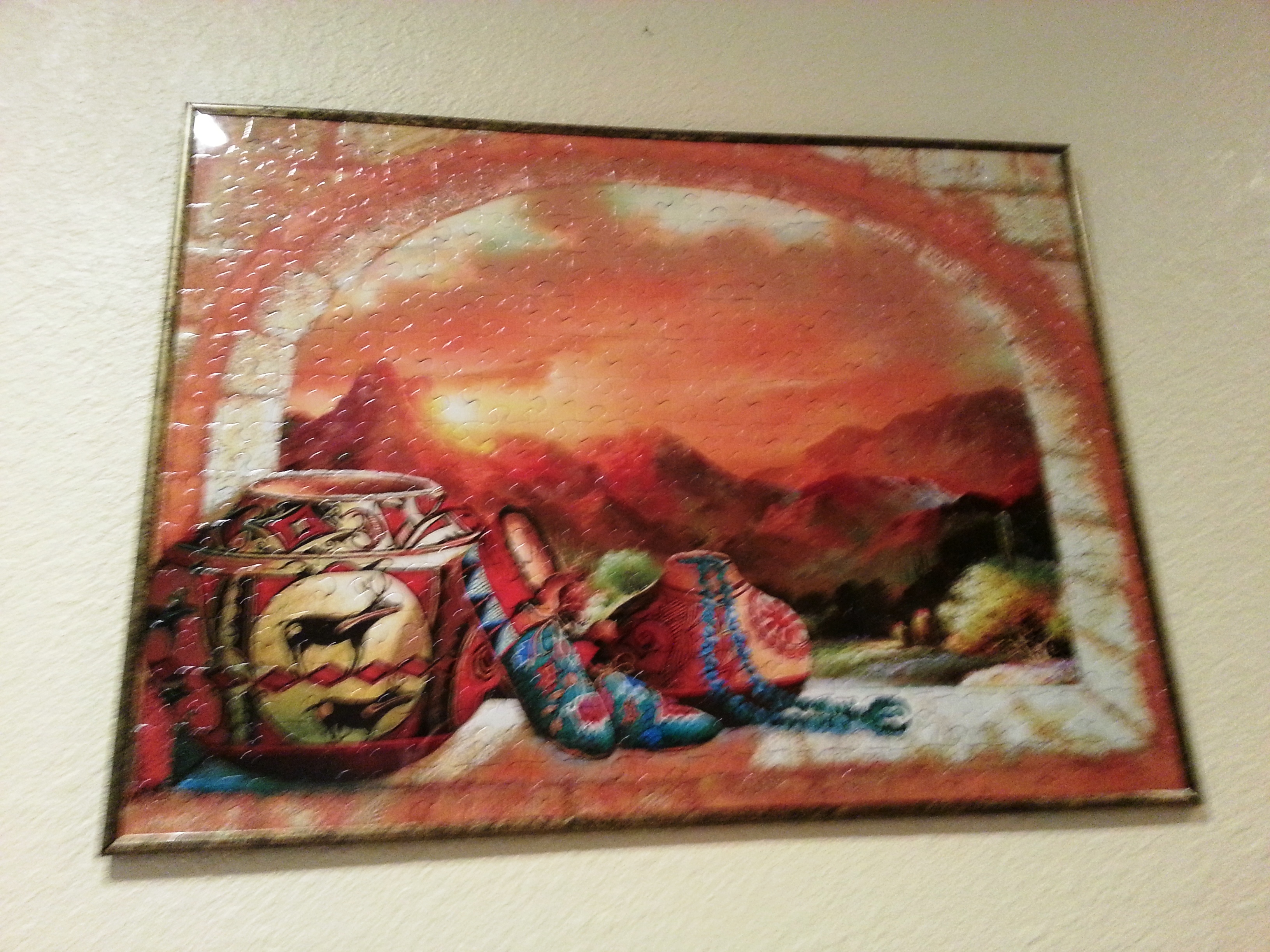 Throughout my life, I have learned the hard way to wait on God. When I step forward too soon and try to force something to happen – it ends either in tragedy, lost revenue or additional stress.
Then later, I am filled with regret and play the "I should have" game.
So during this limbo period, I have tried to wait patiently and seek God's direction every step of the way. When I feel anxious, I deal with it by posting on my blog.
You've probably noticed.
After approximately two years of limbo land where I sensed major changes on the horizon, I have learned more about patience – about waiting on God – about living in joy even during the uncertainty.
My journals are full of the lessons God has taught me, and this blog has been populated with posts I shared with you.
Beginning to Move Forward
Within the last two weeks, God has nudged me forward. He is asking me to make some major decisions and to step out in faith, then watch him fill in the gaps.
Simultaneously, I finished my Southwest puzzle, framed it and hung it on the wall. It has been a reminder that something in the eternal puzzle is completed and now comes the next step.
When faced with major decisions, I often ask five questions:
What do I sense God is telling me about this decision?
What does scripture remind me or instruct me about this decision?
What do other godly people say and how do they advise me?
What do the circumstances tell me?
Do I have peace?
When the majority of these questions point in the same direction, then I know I am probably on the right track. I say "probably" because life is still an adventure and we can be deceived or influenced by our own desires rather than by eternal destinies.
But lately, I feel more at peace – knowing God is on my side, He has a good plan for me and ultimately whatever happens – he will bring it about for good.
Embracing the Promise
On a quiet Friday morning as warm August rain pittered down, I rejoiced that God once again watered my gardens. Then he called me to spend some intimate time with him. He had something important to share with me.
Throughout the next moments, he reminded me of several promises:
He will guide me and lead me in the best possible direction (Isaiah 49:10)
He will enlarge the place and the way I minister while strengthening me for the journey (Isaiah 54:2)
He has anointed and qualified me for this work (Isaiah 61:1)
He will plant me where I need to be (Isaiah 61:3)
He knows the acceptable and opportune time (Psalm 69:13)
Then he capped it off when an incredible promise, "Then shall your light break forth like the morning, and your healing (your restoration and the power of a new life) shall spring forth speedily; your rightness, your justice and your right relationship with God shall go before you conducting you to peace and prosperity and the glory of the Lord shall be your rear guard" (Isaiah 58:8 Amplified).
---

I sat on my bed, journal and Bible spread open before me, and wept at the beauty of this promise. God will heal and restore my weary soul. He will provide power for whatever new life I am walking into, but I won't travel the journey alone. He will go before me and behind me. The result will be peace as he takes care of me.
---
So the first step of my obedience with him is that I am listing my duplex. I believe God wants me to sell it and get out of debt. Then he will show me where to go. I also believe he has indicated in which area I need to look for a rental house. He will provide that place for me.
God has always kept a roof over my head. He has provided beautiful and safe places for my son and me, homes where we could rest from work and just be ourselves.
God will not fail us now.
Are there still some unknowns? Of course. The faith journey always occurs in steps – never in one giant leap.
But for now, the puzzle is finished and hanging on the wall. God, too, has completed this section of puzzle pieces for me. Where he places me and what my role will be is his design. He will tell me what each step entails.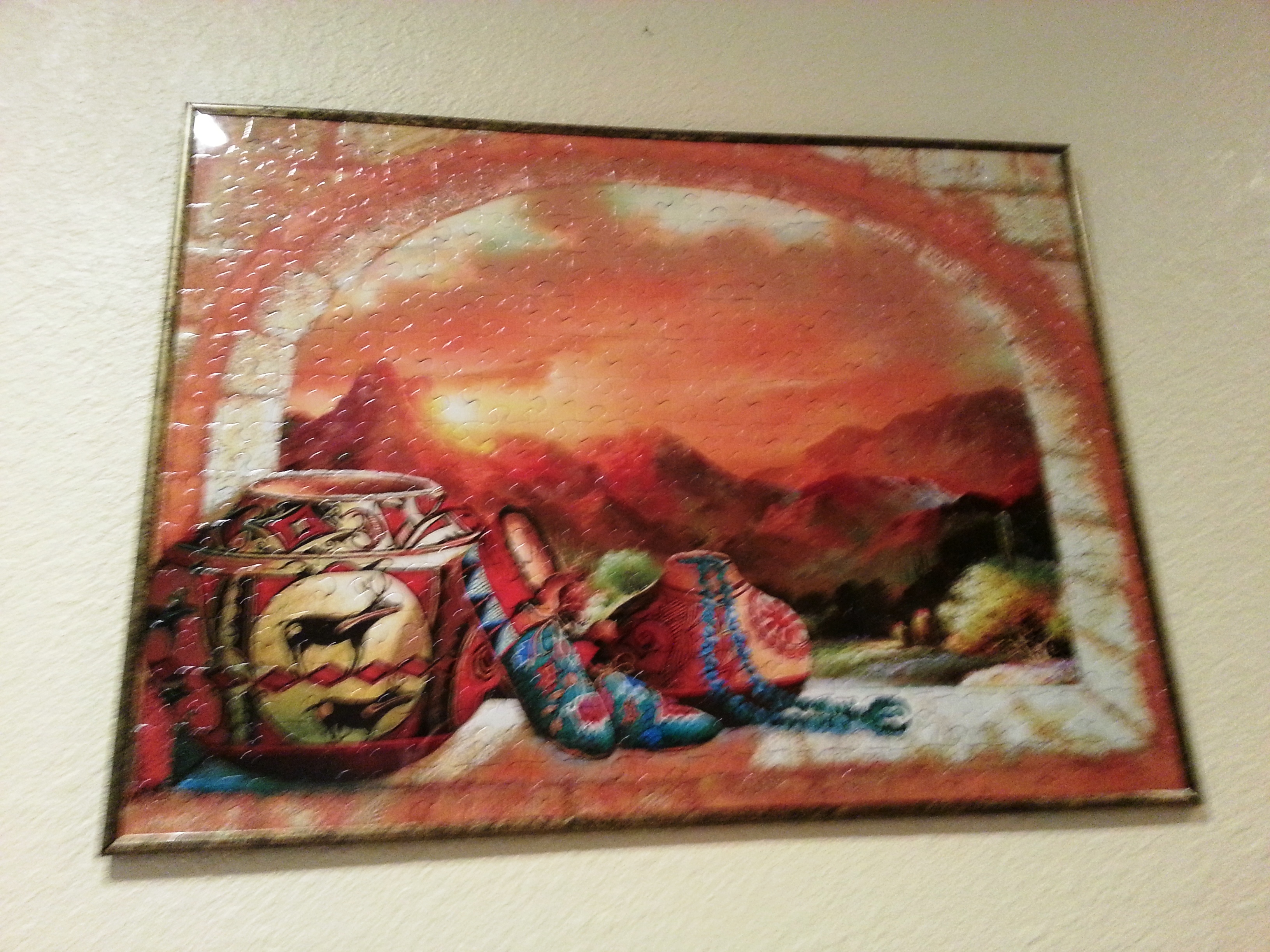 I'm excited to be nudging forward.
©2016 RJ Thesman – Author of the Reverend G books http://amzn.to/1rXlCyh