Spices. I am grateful for spices and the sense of taste that allows me to enjoy the wonder of cinnamon, nutmeg, ginger, cloves and of course – pumpkin pie spice.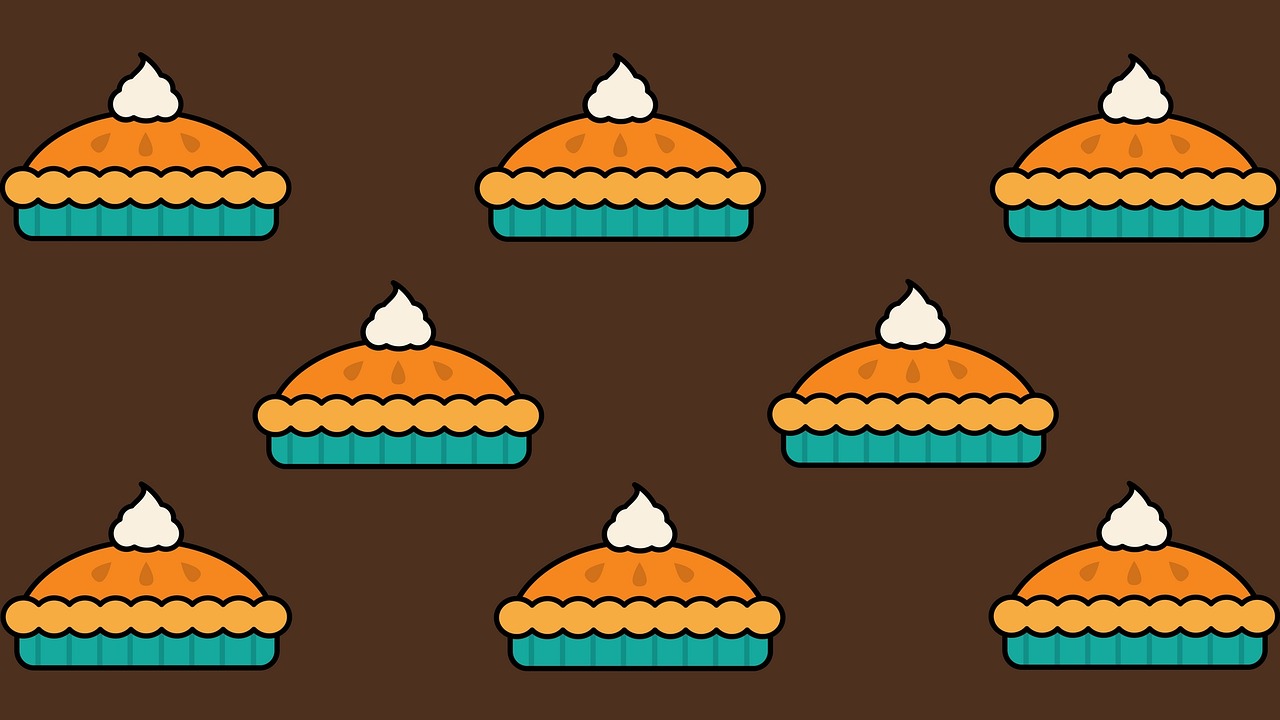 Part of the joy of spices is how they smell up the entire house while they're cooking. My mind easily roams back to the farm kitchen as Mom baked peppernuts. Double the spices for our family's recipe. That smell evokes care, holiday fun and love – all at the same time.
In my own kitchen, spices include the warmer tones of cumin, curry and sriracha. I really don't know how to cook without spices.
Add to those smells, the herbs I grow for extra punch to my recipes: basil, rosemary, cilantro and my goodness…. Are you hungry yet?
The importance of spices in grateful cooking is underscored by how and where they are purchased. I have learned the jumbo bottles will age before they can be used. Better to purchase spices in small portions and always – always in a glass bottle. Plastic and cardboard let in too much air, thus weakening the aroma and taste over time.
Because the calendar reminds us Thanksgiving is coming, I wanted to post my famous pumpkin pie recipe. Famous because my family loves it. My recipe because I have tested and added to it over the years.
You have my permission to make it and share it, as long as you give it the correct name: Rebecca's Famous Pumpkin Pie. I could not include an image of the finished product, because I am scheduling this post weeks ahead. I don't make this pie until the day before Thanksgiving, because it mysteriously disappears once it takes up space in the fridge.
So here you go – my Thanksgiving gift to you:
Rebecca's Famous Pumpkin Pie
One day previous to Turkey day, mix ½ cup whole milk with 1 package vanilla instant pudding mix. Whisk together and let the pudding set overnight in the fridge.
The next morning: Mix the set pudding with 1 TB pumpkin pie spice, 1 cup canned pumpkin, ½ cup slivered almonds and 1 cup mini-chocolate chips. I also add ¼ tsp of the following: ground ginger, nutmeg and cinnamon just because I like the extra spices.
Fold in 1 – 8 oz. tub of whipped topping. With a spatula, carefully pour into a graham cracker crust. For chocoholics, use a chocolate crust.
The pie will look like a mountain inside the crust, but the bigger – the better. On top, sprinkle more mini-chocolate chips.
Refrigerate at least 3 hours. Cut and serve. Eat with gratitude.
©2018 RJ Thesman – All Rights Reserved