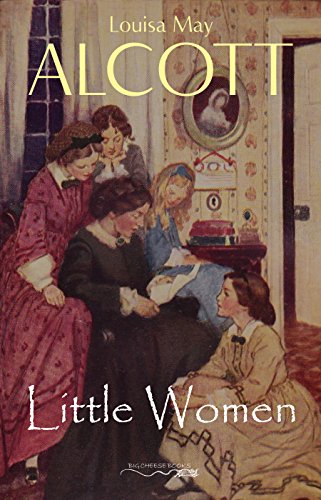 On Valentine's Day, I treated myself to the movie, "Little Women." It was a fabulous version of the classic story, told with back story and references to the Civil War time period. The movie was true to form, credible in its costuming, setting and historical accuracy.
The theater was filled with mostly women, probably like me — those of us who grew up reading all of Louisa Mae Alcott's books and loving the March family.
Halfway through the opening credits, I found myself smiling with anticipation, remembering my younger self climbing my tree with a book tucked in my sweatshirt. Then reading in my branchy nook as Jo and Meg, Amy and Beth galloped through my imagination.
Leaving my own words behind in my office, I reveled in the words of this talented author whose journey came alive on the big screen.
But what struck me the most was my own history and how it ended up intertwining with the life of Jo March.
Louisa Mae Alcott and her writings inspired me to become a writer, around the same age as Jo March discovered her passion for words.
I understood how as a tomboy, she liked to climb trees. My private space was nearly twenty feet up, within yelling distance of the house in case Mom called.
Several years ago, an Oklahoma spring storm destroyed my tree. I still grieve when I visit the farm and see its empty space, remember the naïve girl who disappeared in its limbs.
Jo March wore her "one beauty" with pride. Her long hair became a key scene when her mother needed money to tend her father's wounds. Jo and I liked to braid our hair or wear it in a long ponytail, playing with it as we tried to find that perfect word for the next sentence.
How crushed Jo was when her words were rejected by editors. As my files of rejections grew, I empathized with her yet never lost my hope that someday, I would see my books in print. Both of us accomplished that dream.
When little sister Amy burned Jo's manuscript, I also swore with my heroine that I would "Never ever forgive her."
The ultimate insult is not the rejection of our words, but the destruction of them.
Jo and Louisa cared more for their principles and their freedom than they did for romance. Unlike her fictional character, Louisa never married either Teddy or Fritz. But to sell her manuscript, Louisa had to either marry off her main character or sentence her to the grave.
Even today, publishers still insist that characters act a certain way, find a certain pathway to their dreams. This is one reason why I primarily write independently. I like the freedom of letting my characters be who they are without preconceived ideas that might sell more books but will damage my creative soul.
The Alcotts were progressive thinkers. They believed women's rights should be fought for, championed in spite of society's morays. If Louisa had lived longer, she would have been a central figure in the battle for women's voting rights. And I would have joined her in the protest line.
How difficult it was to be poor! It still is. Louisa and her family struggled financially, and it was always her intention to help support the family with her words. Wisely, she fought to keep her copyright and the highest royalties possible on her Little Women contract. Ultimately, her writings did help keep food on the table.
Louisa and Jo loved the family and hated the idea of growing up. So totally my story. Wearing a bra seemed like torture and becoming a "woman" with the curse of Eve wrecked my chances of being drafted into professional sports. My teenage years occurred before Title IX, but fortunately, I attended a high school that included girls' competitive athletics.
Hormones still destroyed many of my athletic dreams until I learned to accept who I was. I learned how to exercise for my health rather than competition. Even today, the channel I watch the most does not include soap operas or Hallmark movies. My remote most often clicks on ESPN.
In spite of perilous times, poverty, tragedy and the uncertainty of her future, Louisa and her Jo continued to write. The passion for words was her driving force, her reason for existence and her burning desire.
In spite of my travels, life changes and various ministry assignments, I have always returned to writing. Journals, articles, stories, blog posts and books make up my resumé, and I don't regret a moment of the time used to create sentences and paragraphs, to shape characters and envision plots.
Louisa was lucky enough to discover a story that resonated with a publisher and continues to delight to this day. Her words are evergreen, precious to those of us who grew up with them.
Some of my older books continue to sell, surprising me at the end of the month when I check my reports. Even after I step into eternity, I hope they will continue to provide an income supplement for my beloved son.
I understand Jo March and her creator, Louisa Mae Alcott. As one of my life-long she-roes, Louisa still inspires me to use a pen and write my first drafts long hand. Pentel pens don't stain my fingers like ink and quill, but I love the scritch of the nib across paper, the allowance of time and thoughts to discover how deeply the words are buried — how they erupt once found.
God has allowed me these years to follow the same passion, to be a writer, to hold my published books, and I am grateful. From my current office, far from the nook of my tree, I whisper, "Thank you, Louisa. You and your Jo were my favorites of the little women."
©2020 RJ Thesman – All Rights Reserved
Check out my books on this Amazon Author Page. Louisa would have never imagined the internet.