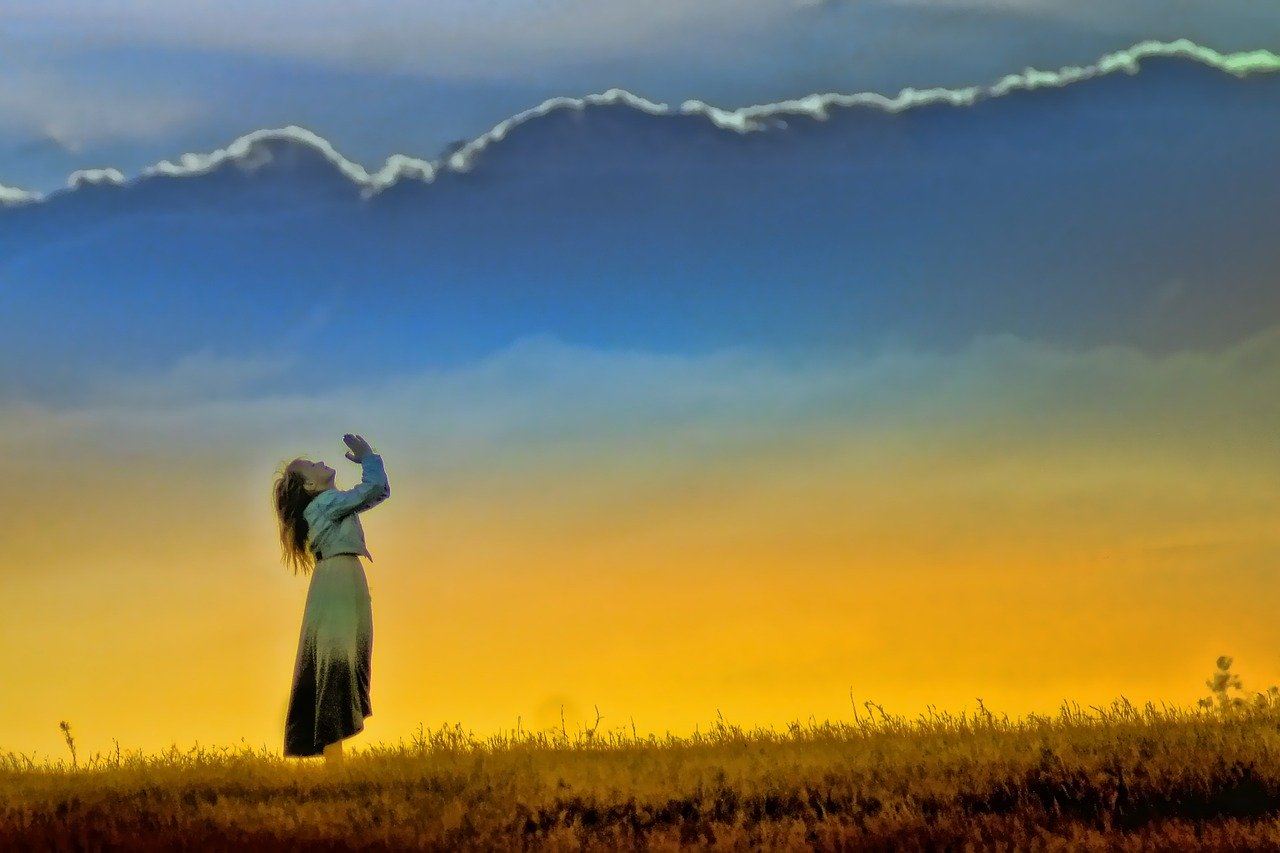 Sometimes prayer comes easy and feels like a special connection with the Divine. The words flow with a spiritual electricity. We believe God has indeed heard us, and something miraculous will happen soon.
But other times we struggle to know what to say. The words stick in our throats, and God feels far away. We can't even fully imagine how anything good can come out of this frustrating conundrum.
That's where I am now. I don't know how to pray for my mom.
She's no longer in assisted living, not even in the Alzheimer's unit. Now she lives in a bed in the nursing home wing, shares a small room with another woman we don't know.
This situation is specifically what I prayed would never happen.
Mom is living, but not really. The pain from her twice-broken hip and a broken shoulder. Her right arm affected — her dominant side.
She cannot feed herself and doesn't want to eat anyway. She fights those who try to get near, because every time they move her, the pain increases.
Add to this horrific scene the fact that none of us can be with her. Because of Covid-19 restrictions, her nursing home is still in Lockdown. The already isolated elderly are now imprisoned within solitary confinement.
Mom does not understand what's happening in her world. She just feels the pain of loneliness and physical hurt.
Does she think we have abandoned her?
What kind of life is this? How should I pray?
So far, God has not chosen to free her from the pain. He has not come to her room, touched her broken limbs and made them whole again.
I often pray that he will be close to her, hold her near his gracious heart and whisper consolations only she can understand.
But I don't know if he's doing that, if he's answering my prayers.
If I pray for her final healing, for complete release, I am asking God to stop her heart and take her to heaven — to end her suffering forever.
Yes, I have prayed those words. Then felt immediate guilt.
I don't want to be an orphan. I don't like this season of life. I hate that my mother is going through this — alone.
So how do I pray? How can I stay in hope when my prayer lags?
What is best for this woman who always wanted the best for me?
Scripture tells us that Jesus has a job in heaven. He, too, is working from his home. He's praying for us (Hebrews 7:25).
So I swallow my tears and ask him to pray for Mom.
And when I cannot even utter those words, I revise the last verse of "Away in a Manger" and hope God understands the cry of my heart.
"Be near her, Lord Jesus, I ask you to stay
Close by her forever and love her, I pray.
Bless now my dear mother in nursing home care
And take her to heaven to live with you there."
©2020 RJ Thesman – All Rights Reserved