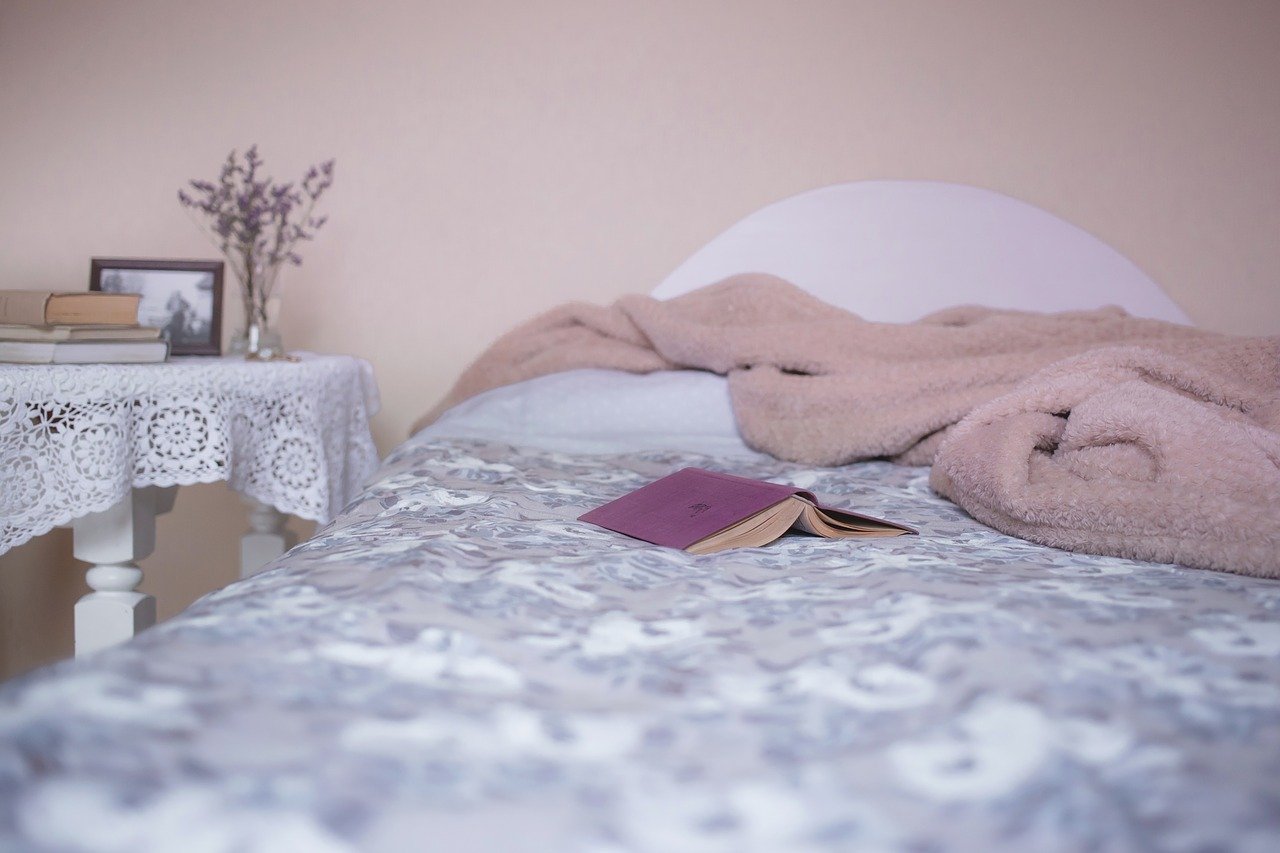 In the middle of the overcast sadness one winter, I discovered some fun at the local Bed, Bath and Beyond. The $5 coupon was also a draw.
Walking through this store, it was fun to dream about new fluffy towels or dishware in my favorite colors.
But the section that always draws me in is the bedding.
Beautiful beds made up into cozy vignettes with coordinating ruffles. Gorgeous comforters. Matching throws and a headboard bookended with stuffed-to-the-edges pillows. Browsing through the area invites me to stop, choose a bed and nap.
Nay, nay. Not allowed.
In the middle of the display, I spied the perfect choice: a cream-colored comforter embroidered in a lacy pattern. Anticipating what I thought might be an imminent move, I began saving any extra dollars for this luxurious fabric.
Throughout the years, I always celebrate a move. It's a fresh start — a chance to declutter and live with only what brings me joy. To share other décor I no longer need and give joy to someone else.
It's a rite of passage to make my bed in the new place with brand-spanking new bedding. Somehow it signals home.
So I looked forward to the day I could move again and use this gorgeous bedding I had saved for. And glory be … when I purchased the comforter, the matching bed ruffle was on sale.
I had already decided on my new colors. Half the fun of new bedding is starting out with a color change. This time I would substitute the old cream, sage green and mauve rose with my new choices: cream, eggplant purple and turquoise. My therapist thought it was a great step forward.
In another store, I found pillow shams and fluffy pillows in my exact colors. It was a day of joy when I drove home with my trunk filled with hope. Carefully, I stored everything in the back of my closet, certain I would be using it in a few months.
But life interfered and blocked my plans. A recession. An upside-down mortgage. An increase in interest rates. The need to hunker down with two jobs instead of one and be grateful for the roof over my head.
A decade has now passed with no move and no clue when I will use that new bedding. It still waits in the back of my closet.
Several times, I have almost caved — pulled it out to use anyway and painted my bedroom to match.
But that still small voice whispers, "Don't give up."
I need to wait. To let that bedding be a visual of what might be coming soon. To have an object that signifies hope and keeps me dreaming of that day when I dress my mattress in a new place.
Like Tom Hanks in Castaway. Saving the last unopened FedEx box to deliver when he was rescued.
So I'm still waiting, occasionally peeking at those pillows and comforter, dreaming of my new place. And always believing in the power of hope.
©2021 RJ Thesman – All Rights Reserved
COMING SOON! Just for Today: Hope for Single Moms – daily meditations to spark hope in the hearts of single moms.