For writers of a series, the sequel provides interest, marketing profitability and the opportunity to learn more about our characters.
In life, we often experience sequels — those de ja vu moments that make us pause and wonder. Sort of like the Israelites taking another lap around Mount Sinai.
Sometimes we need several laps before we learn a lesson. Sometimes life surprises us with extra grace to try again.
In one of my newsletters for writers, I created a sequel of my favorite holiday movie: It's a Wonderful Life. Every year when I watch it, I wonder What happened to these characters after the movie?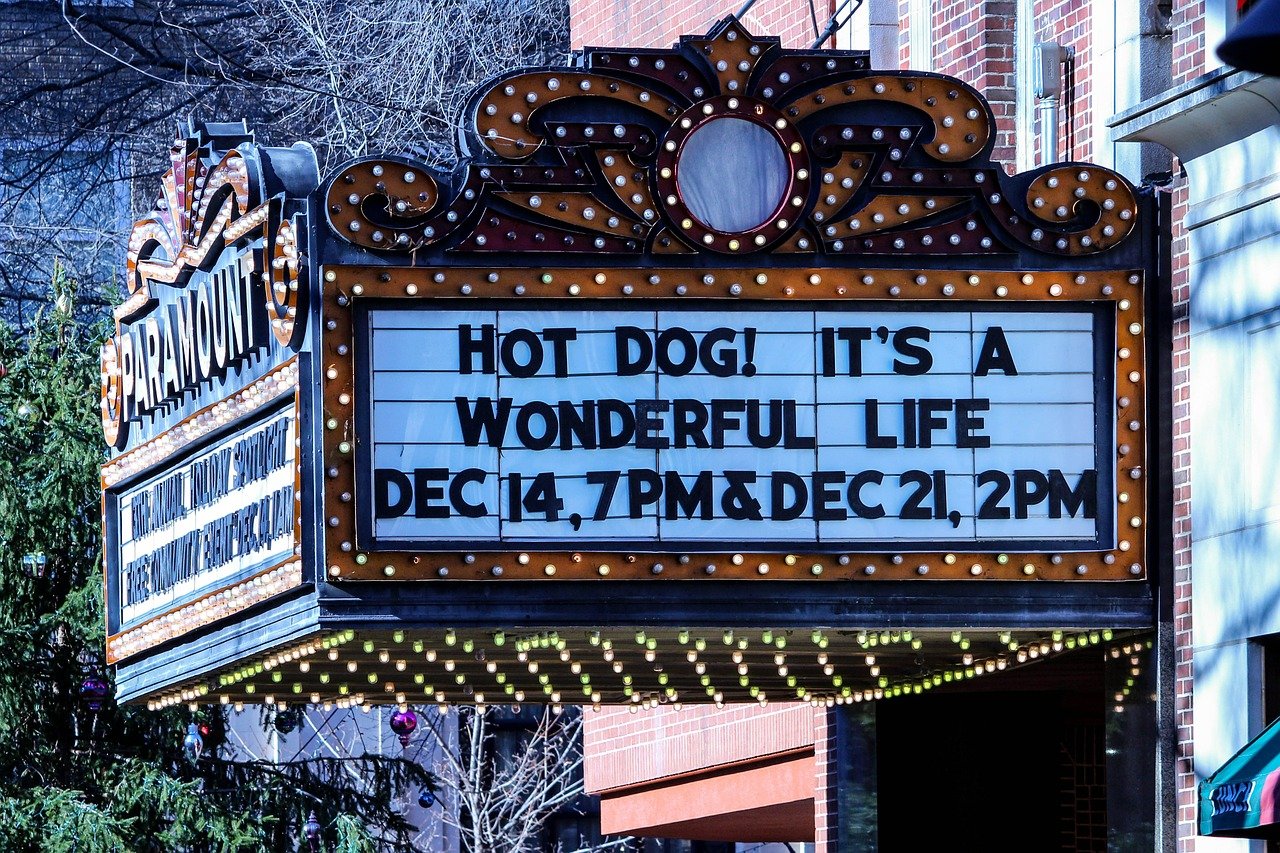 So I created my own sequel and share my imaginary thoughts with you.
It's a Wonderful Life – Part 2: After the debacle that almost destroyed the business, George Bailey gently convinces Uncle Billy to resign. It takes three weeks to clean out Uncle Billy's office. George realizes how his uncle has regressed into a form of dementia.
Uncle Billy resigns, then volunteers at an animal shelter for the next five years. He quietly dies in his sleep, surrounded by his pets.
Mr. Potter is diagnosed with lung cancer and dies a few months later. No one in town mourns him and no one shows up for his expensive funeral. His loyal servant — who has no name in the original movie — tells George what happened to that missing $8000.
Reginald (the servant's name) relates how Uncle Billy actually handed it to Mr. Potter who then kept it and charged George with extortion. For his honesty, George gives Reginald a job at the Bailey Building and Loan, filling Uncle Billy's position.
Harry Bailey becomes a U.S. Senator and visits his hometown often to hear about the concerns of its citizens. He remains a favorite citizen of Bedford Falls. They rename the high school Harry Bailey High.
George and Harry's mother is hit by a runaway bus and dies instantly. The boys sell her house for a song to Violet Biggs who opens a home for unwed mothers.
George follows in his father's footsteps and suffers a devastating stroke. He dies within the week and is mourned by the entire town. His funeral is attended by thousands from Bedford Falls and beyond.
George never forgot the lesson he learned and was always grateful for his wonderful life.
Mary stays in the old house as the children grow up and leave. But Janie (the oldest daughter who is playing piano in the final scenes of the movie) returns after she earns her MBA at the Harvard School of business. She takes over at the Building and Loan and turns it into a major credit union with investors world-wide.
Clarence earns his wings and becomes the chief guardian angel for George and Mary's grandchildren.
Mary celebrates the births of nine grandchildren before she dies of tuberculosis at 96. As she fades away, she whispers the words, "George Bailey, I'll love you 'till the day I die."
The town of Bedford Falls continues to thrive but always retains its small town charm. Bailey Park grows into a beautiful subdivision of homes that were designed and built by George Bailey who always wanted to do great things.
But George never fully realized he was accomplishing his greatest purpose by helping his fellow citizens keep a decent roof over their heads.
*****
How many of us may be doing the great thing we were created for — but we don't realize it. We think it should look different, feel more honorable or give us the acclaim and money we would like.
Like George Bailey, the greatest work of a lifetime is to make a difference in someone else's life. To use our talents in creative designs and help others.
To love as God loves us — without judgment. Without assumptions. Without labels.
As we grow older, we begin to live the sequels of life. Let's make it our goal to end well. Like George Bailey, to be rich with friendships based on respect. To build hope into our lives and into the lives of others.
Have a blessed Christmas.
©2021 RJ Thesman – All Rights Reserved