She was a lovely woman and an expert in her field — the stager who came at the request of the realtor. At the outset, she warned me, "I'm not here to offend you. I'm just doing my job."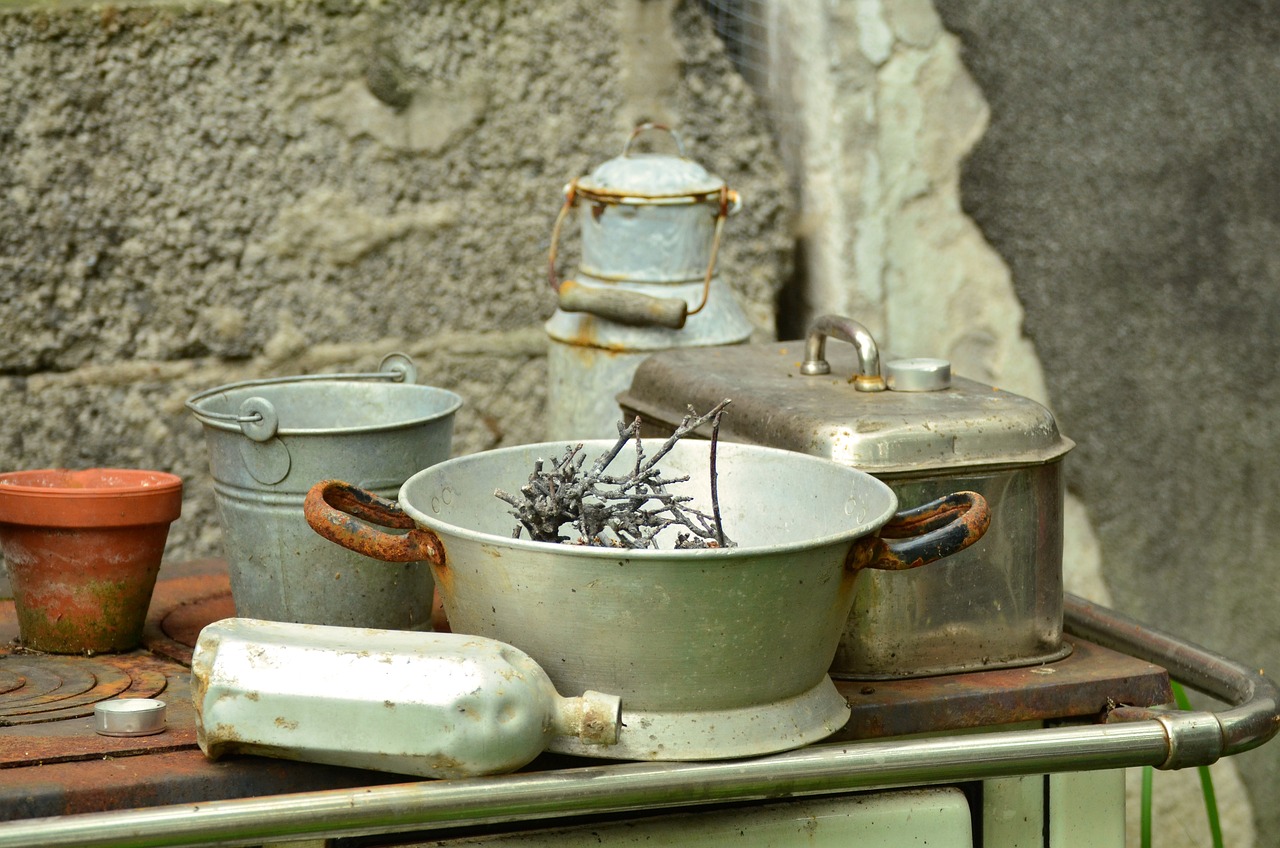 I was prepared for her to move things around and give me some decorating ideas. But I was emotionally blindsided by the amount of my treasures she declared, "This has to go." Basically, she dismantled my house and my personal stuff.
She left piles of things in every room to get rid of, and I learned a great deal from her choices. Spacing, color, lighting, even the size and placement of pictures. The home I worked so hard to make personal and cozy soon became neutral and bland. Generalized to appeal to anyone.
I learned how important my stuff is to me. Most of my things are the early attic variety: garage sale finds, flea market deals, the repurposing of items thrown away by someone else. Nothing has great intrinsic value — except in my soul.
While I know we are not defined by our stuff, in a way — yes, we are.
The quilt my grandmother and her sisters made for my wedding still hangs in my bedroom. The cradle, designed and crafted by my dad, held my newborn son as we rocked him to sleep his first Christmas. The Southwestern puzzle I worked on one winter to avoid seasonal affective disorder and think about Santa Fe.
None of these treasures made the cut. "Get rid of them or find a place to store them out of the way," the stager instructed.
How can I shove my lifetime out of the way?
As she finished her work, we learned a bit more about each other. Both of us write. Both of us journeyed through divorce and experienced judgment by the established church. Both of us love cats.
On one level, I knew she was right, and I was glad to have made a new friend. But I also felt violated and discouraged, wondering how I could decide what to let go.
The piles of my life's debris reminded me how mortal we are. How fleeting is life — a mere breath. A candle that should be given away to bring another person joy. A sofa table so out of date no one would want it even if it was free.
Although the purging pained my soul, my journal entries spoke the truth. Some things need to be given away to make way for something better.
In the end, I did not sell my home. The market prevented a move. But the experience with the stager reminded me to purge more, buy less, and make way for more space to live in.
In "Jesus Calling," Sarah Young writes, "Anticipate coming face-to-face with impossibilities: situations totally beyond your ability to handle . . . When you see armies of problems marching toward you, cry out to God. Allow him to fight for you. Watch him working on your behalf."
Great advice. Purge what can bless someone else. Mourn the loss of personal stuff. Wait for next steps. Cling to God and find Hope.
©2023 RJ Thesman – All Rights Reserved
My newest e-book addresses clinging to the past. Check it out on Kindle: To Be Alive: The Hidden Story of Abortion.