In the last post, we investigated five ways to stall creativity. Those included: lack of sleep, stress, wrong direction, fear and guilt. If you'd like to read my ideas about stalled creativity, check out the post at: www.rjthesman.net.
So what do writers do if creativity stalls?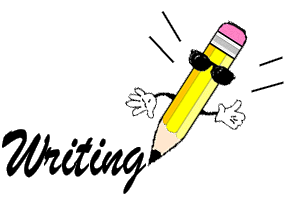 Don't Panic. Keep breathing and keep your writing schedule. You have no schedule and no writing plan? Hmm. Perhaps you could use the services of a writing coach. I happen to know one. Check out my coaching services at: www.rjthesman.net
Keep breathing. Keep typing something, even if it makes no sense to you. Free writing is one of the best ways to rev up your creative motor.
Watch the movie "Finding Forrester." Sean Connery stars as a writer who mentors a young boy and shows him how to do free writing. If you feel stalled, watching Sean Connery is good medicine. Even if you don't feel stalled, watching Sean Connery is a good plan.
Go back to the beginning. Read the first chapter of your book or the previous chapter you just wrote. Sometimes you can get back in the action by just visiting your character's lives.
Look around your office at all the books you've already written and all the articles and stories that you've published. You can do this. You've done it before. I believe in you.
Do something else that involves creativity. Get out of the office and go for a walk. Look for colorful leaves, because when you get back home you're going to sit down and describe those leaves.
Go to an art gallery and look at the creativity of other artists. Feel the fabric in a clothing store. Buy something in a bakery, unless you're on a diet. If you are, then go home and write about how horrible it is to be on a diet when all you really want in life is a decadent brownie.
Take your journal somewhere quiet and write praises to God. Thank Him for allowing you to be a writer and to transcribe the words he has given you.
Even if your tank feels empty at the moment, fill it up with thanksgiving to the one who gave you the gift in the first place.
Take a nap. Really. Just curl up with a warm cat or dog or both and snooze for a while. Your brain cells will rejuvenate and you might even dream about the next chapter you need to write. Naps are highly under-rated.
After trying some or all of these steps, read through your "Encouragements" file.
What? You don't have an Encouragements file? Start one today by printing off this post and highlighting the following:
I am a writer. God has called me to write, and because He is the Creator and I am made in His image – then I, too, am creative.

Words are my tools. "In the beginning was the Word and the Word was with God and the Word was God. The same was in the beginning with God."

The Word is also with me.
©2013 RJ Thesman