"Wear your walkin' shoes," Chris spoke over the phone line. "I'll be there in about 15."
How was I so lucky to have a friend like Chris who recently graduated into a boyfriend? Was it appropriate to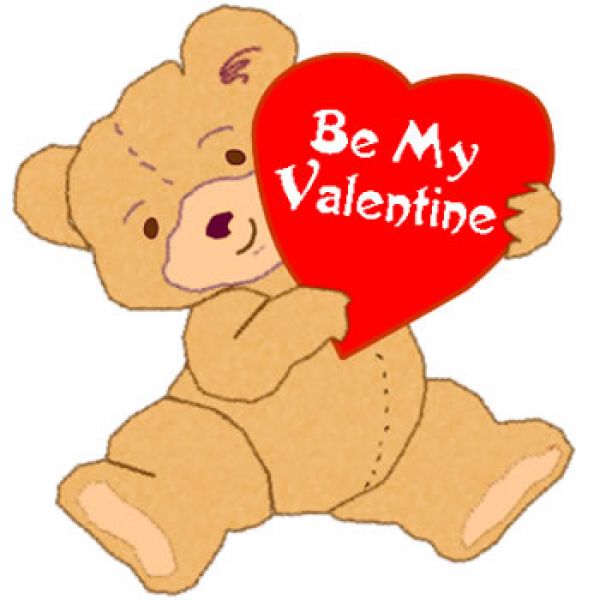 call a man in his early sixties a "boy"friend? I suppose I wasn't a "girl"friend either, with my long white braid that hung over my shoulder and my early-onset Alzheimer's that hung over what was left of my mind.
But here he was, dressed in bright blue sweats that contrasted nicely with his own white hair and the blue specks in his eyes. My guy friend, holding open the door for me, his Valentine date.
We drove in his Caddie to downtown Lawton Springs and parked in one of the special lots that gave us at least two hours to roam. Downtown attracted tourists as well as the college students and locals, even on a warmer-than-average day in February.
Funky boutiques blended in with the national franchises. Starbucks next to Fannie Mae's Linens, Minsky's Pizza right across from the sparkly Gallery on the Glow. Even as close as Lawton Springs sat in latitude and longitude to Kansas City Metro, hundreds of people shopped in our city. It was, as the newspaper often quoted, "America's Greatest Little Town."
As we walked hand-in-hand along the sidewalk, we saw young people from the college and heard the dialects of international tourists with their Samsung cameras slung over their shoulders.
"Hi, Doctor Jacobs," called one kid as he passed us on the street. Chris waved his hello, then told me, "One of my students from Theology 101."
Then a former parishioner whose name I forgot, because my Sometimer's took over. Fortunately, he remembered my name as he tipped his KC Royals baseball cap and said, "Afternoon, Reverend G. God is good all the time."
"Indeed," I answered. Good all the time. God was good to give me this sunshiny and slightly brisk day with Chris, as we strolled along like two kids in their first waves of puppy love, knowing all the while that my days of any type of remembrance were numbered.
But hey – live each moment and in each moment. Wasn't that what I always told my congregation? I think that's what I said. How long had it been since I stood in front of them and preached something practical yet biblical? Months…days…years…I don't know.
Oh God, my God – I can't stand this infernal Alzheimer's. Rescue me , please.
Chris steered me into the Brownie Bomb, another local franchise that served absolutely scrumptious ice cream with all natural ingredients. Little red tables and chairs invited us to sit while Chris gave our orders to the lady behind the counter.
I knew they didn't stock my usual Chunky Monkey, but Chris ordered my second favorite: the actual Brownie Bomb – bits of brownie batter with extra chocolate chips and a dollop of marshmallow crème on the top. Chris was more of a cherry and nuts man, so he ordered the Cherry Whiz with pecans all over it. Then he filled little Dixie cups with water and brought them to our table. In a few minutes, the lady brought us our ice cream, spoons and napkins.
We dug in, each of us doing our "Yum" sounds as we enjoyed the sugary treats. Then Chris reached into his back pocket and pulled out a red envelope.
"Happy Valentine's Day, Tru," he said, pushing the envelope toward me.
"Well, thanks, Big Guy. I forgot to get you one, but you know…Sometimer's and all."
Chris nodded, and his eyes sparkled as I focused on his face. I slowly opened the envelope, then laughed as several of those candy hearts dropped out. "U R my Sugar" was stamped on one of them. Another one said, "Honey Bun."
Chris and I took turns eating them, then he said, "Aren't you going to open the card and read it?"
"Oh, sure."
Inside, the pretty scroll writing said, "Be mine," and beside it, in the block letters of Chris's handwriting, "Please." Below was a bigger candy heart taped to the card with the letters, "Marry Me" stamped on it.
I pulled the tape off and dunked the heart into my ice cream, then plopped it into my mouth. Chris waited while I chewed, then he took my hand and kissed my fingers, one by one.
"So what do you say, Tru?" he finally asked. "Will you be mine? Won't you say 'yes' and marry me?"
Everything in me wanted to jump across the table and into his arms, repeating "Yes, yes, yes" a thousand times. But one wall still remained before I could make that leap. My fear of marrying a man I might soon forget. My knowledge that the dementia and Alzheimer's that even now crackled inside my brain might one day change my personality to the point that this incredible guy sitting across from me would actually grow to hate the wife I would become.
I swallowed the last crumbles of the heart, then reached for a drink from my Dixie cup. "Chris, you know I love you. I just can't marry you yet, not until I have absolute peace about it and my fear is gone. Can you give me just a little more time?"
Chris stood up and leaned over the table. He kissed me on the forehead, then cradled my face in his hands. "My darling Tru, I want you to be certain about this decision. And I'll wait until you are absolutely sure, but in the meantime…." This time, a kiss right on the mouth. "In the meantime, you're my Valentine, forever and ever."
Then we both giggled and said, "Amen."