After my journey into the country to visit The Berry Patch, (www.theberrypatchonline.com), I came home and quickly turned my harvest into muffin tops.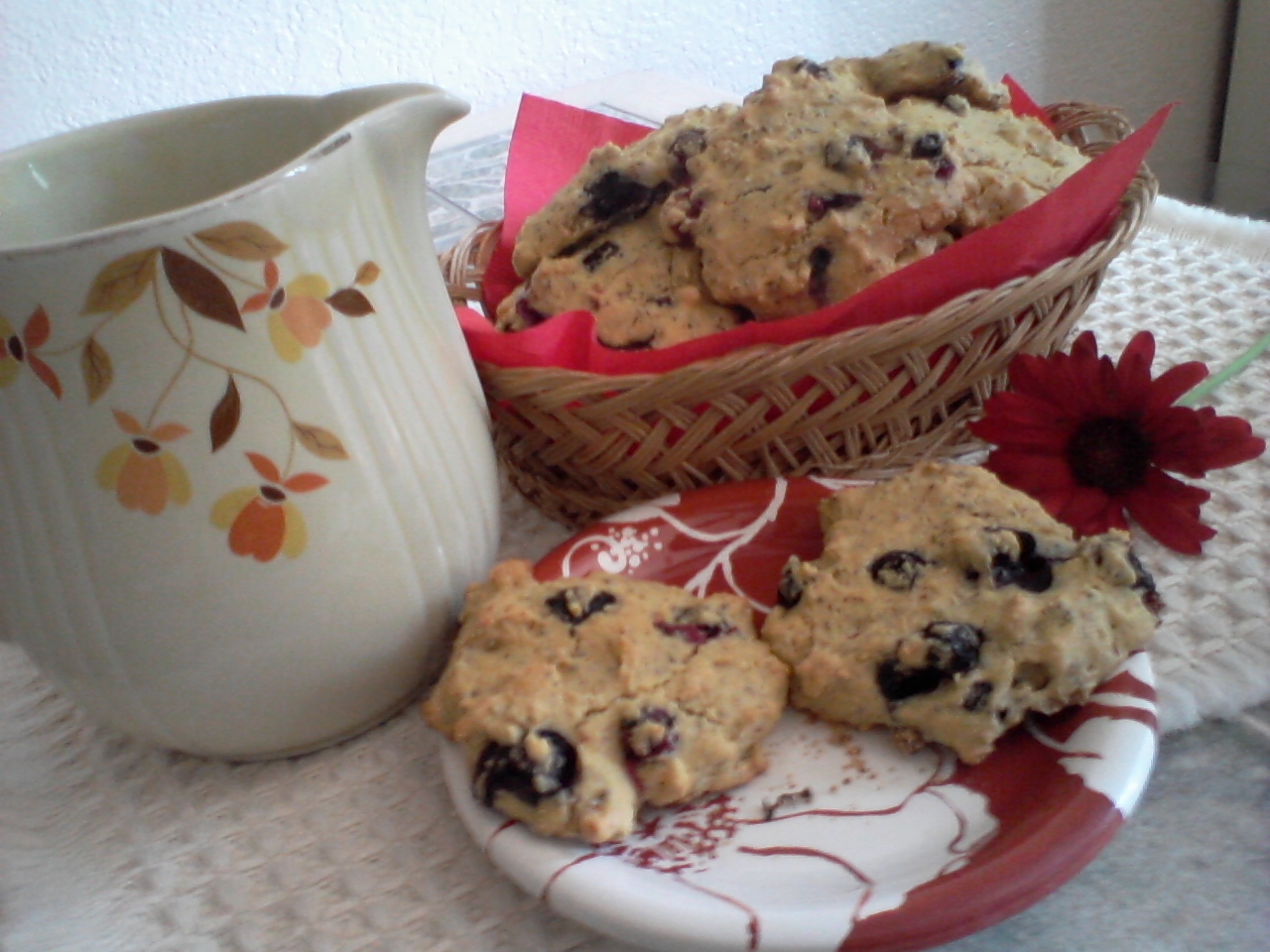 Remember the Seinfeld episode where Elaine raved about the importance of eating only the tops of muffins? I agree. Muffin tops are the crunchy, delicious parts of the muffins, and I always eat them first.
Since I also eat gluten free, it's important that I substitute my recipe with gluten free flours and the end result is a wonderful muffin. You'll notice that I'm also into almonds, but you can substitute walnuts, pecans or go nut-free.
So here is my version of gluten free blueberry muffin tops. Dee-licious!
2 cups gluten free flour (I use almond, quinoa or amaranth)
¼ cup brown sugar
3 teaspoons baking powder
½ teaspoon salt
1 cup chopped almonds
2 Tablespoons chia seeds (these are wonderful for fiber and Omega 3's)
Add all these dry ingredients together in a separate bowl from the liquid ingredients. In another bowl, blend together:
1 cup almond milk
1 egg (beaten, but not abused)
3 Tablespoons extra virgin olive oil
Gently stir the liquid ingredients into the dry ones. Then carefully fold in 1 cup of freshly-washed blueberries.
Heat the oven to 350 degrees.
With an ice cream scoop, place heaping mounds of the mixture onto a cookie sheet and carefully shape into circles.
Bake 15-20 minutes, depending on your oven. Cool slightly, then spread almond butter on the top before eating with a cup of green tea.
 To honor Reverend G, share some blueberry muffin tops with a single mom.
©2013 RJ Thesman – "The Unraveling of Reverend G" http://amzn.to/11QATC1