Every few months, my local library has a Friends of the Library Book Sale. Although I really don't NEED any more books, just try to keep me away from a sale where I can buy a book for 50 cents.
Recently, I joined other book worms at our local sale and soon filled my arms with several treasures: the biography of Kathleen Norris – one of my favorite writers, another copy of "Secrets of the Vine" – because I am always giving that one away, Nora Ephron's "I Feel Bad About My Neck" – because I always wanted to read it and now that she has passed – I feel obligated to read it in her memory.
I also found another one of Lilian Jackson Braun's Cat Who mysteries which are always fun. By the way, the cats always solve the mysteries. One of David Jeremiah's books about grace because I'm still trying to wrap my heart around the whole concept of grace. And a couple of other books that just sounded interesting.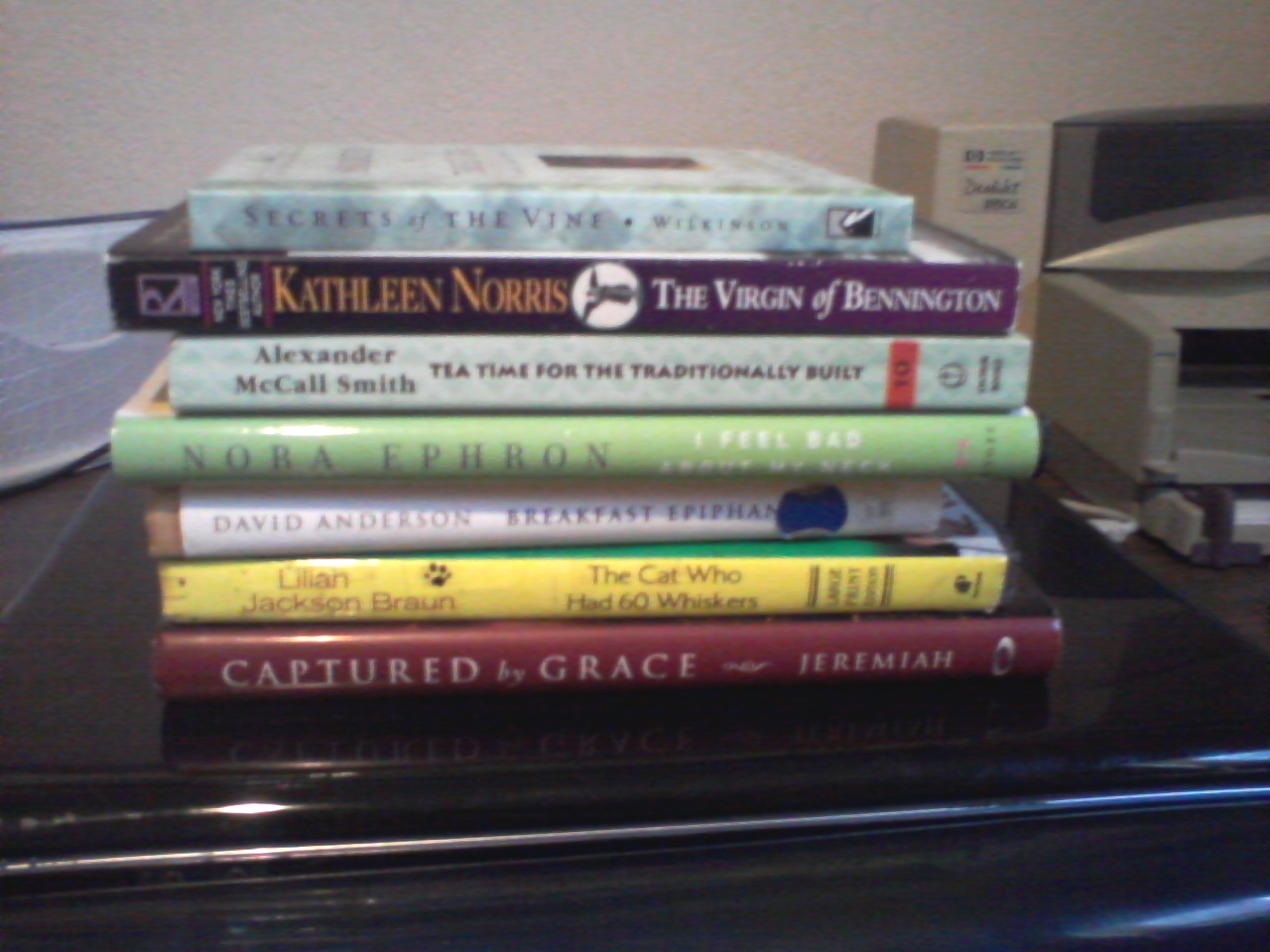 As I checked out, I told the elderly woman at the desk about my book. "I'm a writer, too," I said, "so I read all the time. You know, we have to inhale in order to exhale."
"Oh, yes," she said, then asked about my book.
So I had another marketing opportunity, the chance to give her my card and tell her about Reverend G.
Who knows? Maybe this library sale will not only give me another wonderful stack of books but will become the impetus for someone else to read about Reverend G and the God she serves.
Maybe that lovely woman with a halo of white hair will check out my book and find hope.
©2013 RJ Thesman – "The Unraveling of Reverend G" – http://amzn.to/11QATC1