The following is a guest post by Laney Wind. I am honored to invite Laney as a guest – a woman who embraced her courage and escaped from domestic violence. Her memoir, "Escaping the Knight in Dirty Blue Jeans" is now available on Amazon.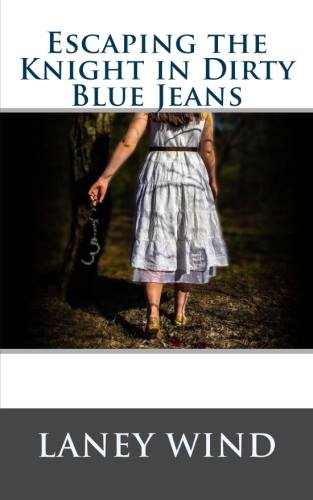 As I stand in my kitchen, the faces on the fridge stare back at me. Photos of those dear to my heart, those I fought to survive for: my daughters, my grandson, my aunts.
Even my sweet cuddlebug dog. I made the hard choice to re-home him and uproot my daughter. Sacrifices for a better life.
A few older images, one when the girls were younger and another hanging out with cousins, still hold a place on the white enamel fridge.
Pure happiness caught in those moments. No one can steal it away. No hurt connected with those faces.
Other photos collected over the past five years. Newer. Fresh. Symbolic of starting over. Snapshots of our new lives.
I recognize transformation in my daughters. Slow. Baby steps. Heads tilted back with giggles.
They were beginning to find themselves and find each other. They were healing. And it was beautiful.
No turning back. Not now. Did I have any regrets?
Doubts that I had done the wrong thing by divorcing their father after an almost nineteen-year relationship? That somehow if I had done more of this or more of that the Domestic Violence we lived with would have ended?
I only had to stand oh so still and listen. Listen and soak in the peace, calm, and stillness that came with the sound of Freedom.
Did I stay too long or leave too soon? Regrets that I damaged my children by remaining damaged myself? Regrets because my daughters didn't know the true meaning of a father?
I ache for them now being fatherless.
Then the sound engulfs me. As I release the Regrets that are no longer mine to bear, I hear the sound. Healing tears, laughter, squeals of sisters.
I have No Regrets in Hope.
©2018 Laney Wind – All Rights Reserved
Laney Wind is an Autism Paraprofessional with college credits in Interpreter Training Program – Sign Language for the Deaf. She has three daughters and the joy of a four year-old grandson. During the past five years, Laney has embraced and developed her heart for music, writing and art. Beauty has come from ashes as each day matters.