Petting zoos are not just for children. They can be a peaceful haven for adults like me who grew up on a farm and still nurture a country heart.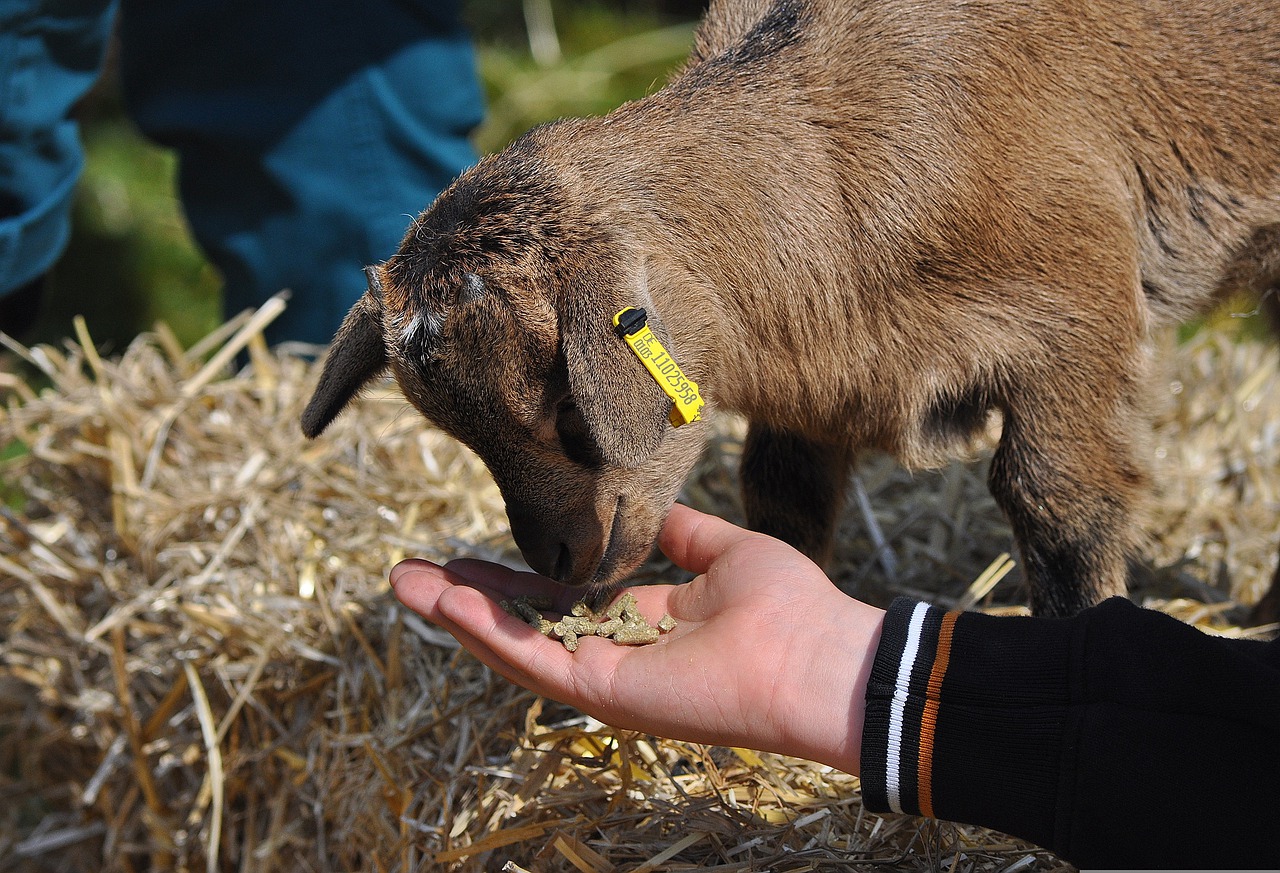 So I was excited to find a petting zoo at one of the local fall festivals. I was eager for the sensory experience of touching and smelling animals, conversing with these splendid creatures of God's design.
Until I stepped inside.
About ten sheep needed shearing. They wore their wool like heavy armor while children dug fingers into the nap. Ducks and geese stood in a small pen, so crowded they could barely move. No water source so they could drink and play.
One pygmy goat, obviously used to feeding from children's pudgy hands. He nuzzled a few pellets. Refused to eat more. Again, no water source.
Then I saw her. An older goat lying in the shade, far away from the others. I knelt beside her. Petted the blonde and white stripe on her forehead. No response. No movement except a slight flutter of her long lashes. I checked for the movement of her breath and was relieved to see the rhythms of inhalation.
"I'm sorry, old girl. You don't feel good, do you? And no one is taking care of you today."
How long had she lain there with no water and no desire to eat? Was she weary of being taken to a common pen each day for the entertainment of humans? Did anyone care about her physical and emotional health? Who was responsible?
We are encouraged to care for God's creation which includes the animals (Proverbs 27:23). To honor our shared life that originated when God spoke, "Let there be…." To provide for the weak and care about the suffering, no matter the species or the nationality.
I wonder if I should report that petting zoo to the ASPCA. Would my actions save the life of that sweet goat or would the operators merely move it to another location and find other unwanted creatures to exploit? 
The patriarch Job shared a message regarding the importance of God's creatures, "For ask now the animals, and they will teach you [that God does not deal with His creatures according to their character]; ask the birds of the air, and they will tell you.
"Or speak to the earth [with its other forms of life], and it will teach you; and the fish of the sea will declare [this truth] to you.
" Who [is so blind as] not to recognize in all these [that good and evil are promiscuously scattered throughout nature and human life] that it is God's hand which does it [and God's way]?
" In His hand is the life of every living thing and the breath of all mankind" (Job 12:7-10 AMPC).
Hope should color our actions so that we appreciate and care for all of creation. So that we fight to preserve the precious green spaces that give back oxygen. So that we honor the Creator by protecting his work. So that we touch the sacred places around us with intention to leave them better.
So that we share hope with broken people and even, forgotten goats.
©2022 RJ Thesman – All Rights Reserved
Check out the beauty and poignant prose in The Church of the Wild by Victoria Loorz. I am halfway through and loving every nugget of truth.